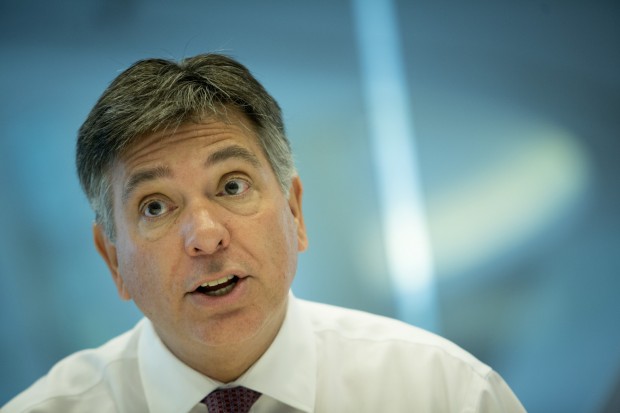 Ontario Finance Minister Charles Sousa says Ottawa is showing a lack of leadership and courage in its reluctance to enhance the Canada Pension Plan – and Ontario could create its own version of CPP to fill the pension void if the federal government isn't up to the task.
Mr. Sousa's comments, made in a meeting Tuesday with The Globe and Mail's editorial board, reflect Ontario's recent adoption of a more vocal role in a mounting push by the provinces to address the CPP's inadequate pension benefits.
Last week, federal Finance Minister Jim Flaherty said he agreed with his provincial counterparts that expanding the CPP would be "good for Canadians in the long run, at the right time," but stressed that he needed to see "significantly more economic growth" before he would be willing to impose an additional "payroll tax" to fund such an expansion.
This article was published by The Globe and Mail on November 12th, 2013.  To see this article and other related articles on their website, please click here
"The easy answer is, 'Oh, yeah, times are tough, so let's not deal with it.'
"That's not courageous. That's not leadership," Mr. Sousa countered.
"Now is the time that we start talking about it, because it's going to take a year to two years, or more, to get [changes] implemented."
"By kicking the can down the road for another government to resolve, that's not the answer. By then it's too late, because then we're into another economic cycle," Mr. Sousa added.
The comments come on the heels of last week's Ontario fiscal update, in which the province stressed CPP enhancements as a key economic priority – and said it would move forward with a "made in Ontario" pension solution if an agreement on CPP reform couldn't be reached.
Mr. Sousa made it clear that a serious option for Ontario would be a provincial plan that mirrors the CPP – a mandatory plan with contributions from all workers and employers, that would pay guaranteed benefits upon retirement. The plan would be on top of CPP, to add benefits where the CPP leaves off. The maximum annual benefit under CPP is $12,000; last year, the average benefit was just $7,000.
The province also intends to push forward with Pooled Retirement Pension Plans – defined-contribution savings plans similar to RRSPs that would be voluntary on the part of workers and their employers. But Mr. Sousa said that this isn't sufficient to ensure the retirement financial security of the province's aging population, citing the historically low participation and savings rates in voluntary plans.
"It's going to cost the system – in this case, probably the provinces – a lot more money on social assistance programs to support these people in need at retirement. So we've got to address it now," he said.
"I'm open to discussion. But I am open to a made-in-Ontario solution that enables us to offset the vacancies that the federal [plan] would have."
He stressed that his preference is to have the CPP enhanced, noting the fund's strong performance.
"Let's work with what is most effective," he said.
The provincial finance ministers will meet with Mr. Flaherty next month at Meech Lake, Que., with pension reform high on the agenda. Earlier this month, the provincial ministers agreed on a basic framework for enhancing the CPP. Alberta and Quebec, two historical dissenting provinces on CPP reform, now say they support behind CPP enhancement in principle, but, like Ottawa, they have reservations around the timing and the impact on economic growth.
"I'm hopeful now that we have agreement with my provincial counterparts on the objectives and principles of an enhancement to CPP. How enhanced it should be, when should it occur, to what degree it must be – all that will be up for discussion," Mr. Sousa said. "[But] it needs to be discussed."
Neither Mr. Flaherty nor officials in his office responded to a request for comment.