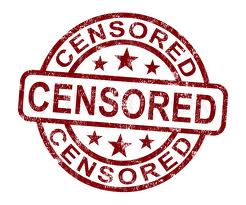 Finance Canada has pulled partisan comments attacking the NDP over the Canada Pension Plan from its website – the second time this year that political remarks from a Conservative minister have been posted and then removed from a departmental site.
"Despite the fragile economic environment, the New Democratic Party has proposed a radical plan to increase payroll tax, stunt our economic growth and kill up to 70,000 jobs. Its irresponsible plan would eliminate thousands of jobs and could endanger our economic growth," stated the opinion column by Minister of State for Finance Kevin Sorenson that was posted on Thursday on the Finance Canada website.
This article was published by The Globe and Mail on December 6th, 2013  To see this article and other related articles on their website, please visit here
But now the sections of the column criticizing NDP proposals on CPP reform no longer mention the party by name. The changes were made late Friday morning shortly after The Globe and Mail sent questions to the department and Mr. Sorenson's office.
"This was an oversight and the material has been removed," said Meagan Murdoch, Mr. Sorenson's spokeswoman.
The debate over the CPP is set to play out on the floor of the House of Commons on Monday, as the NDP is forcing a special debate that will see MPs casting a vote on whether to expand the CPP.
The current sitting of the House of Commons is scheduled to wrap up next week. The sitting will be followed by a key meeting of federal, provincial and territorial finance ministers at Meech Lake on Dec. 16.
Ontario Premier Kathleen Wynne pressed Prime Minister Stephen Harper on enhancing the CPP during a Parliament Hill meeting Thursday afternoon. She said Friday that she made little headway.
Ms. Wynne told reporters that the situation is "more urgent" than Mr. Harper seems to think.
"The Prime Minister takes the position that the timing is not right, that the economy is fragile and that that's his concern" she said Friday in Timmins, Ont., where she was attending a meeting with local politicians, businesspeople and First Nations leaders. "I feel much more urgency based on the input that we've had, that people are concerned about their retirement, that people don't know what their retirement is going to look like. That retirement security discussion is in fact more urgent than I think the federal government is acknowledging at this point."
Mr. Harper did not say exactly how much the economy would have to improve before he would favour CPP enhancement, Ms. Wynne said.
But she expressed optimism that the provincial finance ministers would hammer out a framework for raising the CPP when they meet with Mr. Flaherty at Meech Lake.
"There is a fundamental difference in perspective on this, vis-avis the timing, but there was no disagreement that it is an issue," she said. "It's just a matter of how to resolve that."
Monday is an opposition day for the NDP, meaning that the party can put forward a motion of its choice for debate and a vote.
NDP MP Murray Rankin has put forward the following motion: "That the House call on the government to commit to supporting an immediate phase-in of increases to basic public pension benefits under the Canada and Quebec Pension Plans at the upcoming meeting of federal, provincial and territorial finance ministers."
The vote will probably take place Monday evening, though it could be pushed to later in the week.
Mr. Rankin said the debate over CPP reform should not be a partisan issue. "I'm disappointed the government would feel they had to resort to this," he said, referring to Mr. Sorenson's column.
Finance ministers have been debating the issue of CPP expansion for years. At times, Federal Finance Minister Jim Flaherty has supported the idea, but he said there was not enough provincial support to move ahead.
However, Mr. Sorenson's column showed that Ottawa's position has sharpened considerably in recent days to oppose calls for reform.
Nearly a year ago, Julian Fantino, then the international co-operation minister, was under fire after his department posted partisan letters on a government website. The letters were later removed and the minister's office blamed public servants. However, documents released later under the Access to Information Act raised questions about the minister's version of events.
The Communications Policy of the Government of Canada states that the government's values and ethics involve "informing the public about policies, programs, services and initiatives in an accountable, non-partisan fashion."