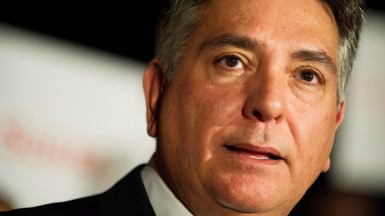 Dear CARP members,
Our government has a recently introduced a three-part plan to grow our economy and create jobs which includes investing in people, building modern infrastructure and supporting a dynamic and innovative business climate.
As part of our plan to invest in people we want to ensure Ontarians – and all Canadians – can retire comfortably.
There are two questions I hear more and more as I travel across the province. "How much retirement income will I need when I retire?" and "For how long?"
Given recent market volatility and an uncertain global economy there is still high levels of anxiety that people feel about their retirement security.
I'd like to thank you, as members of CARP, for your advocacy on this issue and your recent letter to Premier Wynne and myself about the need for a CPP enhancement.
The Canada Pension Plan (CPP) is the foundation of the nation's retirement income system. Though this program has served generations of Ontarians well, we must make improvements now, especially for the middle class.
The federal government says that we can put off an enhancement to the CPP for another day.
We strongly disagree.
We don't have time to waste. We must take action now, so that today's workers have a more secure retirement tomorrow.
Less than 35 per cent of workers in Ontario have a workplace-based pension plan, and coverage in the private sector is lower with only 28 per cent having the benefit of plan membership.  In addition, many of these plans are faced with funding challenges in light of historically low interest rates and demographic pressures and increasing life expectancy.  This means that people have to accumulate more savings than ever before, for what could be a 20-30 year period of retirement.  Research shows an increasing risk of middle-income households being unable to meet this target.
The maximum CPP retirement benefit for new retirees is just over $1,000 per month, or $12,000 per year.  The percentage of new beneficiaries receiving the maximum CPP retirement pension is only 6 per cent. The average Ontarian is receiving just under $7,000 per year or just 56 per cent of the maximum benefit.
An enhancement to the CPP is critical to ensuring that Ontarians and Canadians, particularly middle-income earners, have greater financial security in retirement.
Recently, finance ministers from across the country agreed to four objectives for an enhancement to the CPP.
A fully-funded enhancement that focuses on today's workers;
Moderating the effect on businesses and the economy;
Improve the retirement incomes of middle-income workers who are most at risk of having insufficient retirement savings and;
Protect lower-income workers.
For example, a notice period and an adequate phase-in would give businesses and workers time to adjust.  There's also a significant economic benefit to an enhancement.  Additional contributions would be reinvested both domestically and internationally, creating jobs and economic growth.  And over the longer term, higher retirement income would contribute to a greater quality of life for retirees and a stronger economy.
So far, the federal government is resisting calls to make these enhancements to the CPP and we all pay a heavy price for that inaction.
Ontarians – and all Canadians – deserve leadership on this issue.
And that is why leading into the Federal-Provincial-Territorial Finance Minister's meeting next week, the Ontario government will continue to work with the other provinces to find a Canada-wide agreement on CPP enhancement.
And if the Federal government continues to block provincial efforts to help secure a better retirement, we will move to implement a made in Ontario alternative.
To protect our retirees. To protect today's workers.
For a stronger Ontario and a stronger Canada.
Thank you,
Charles Sousa
Ontario Minister of Finance