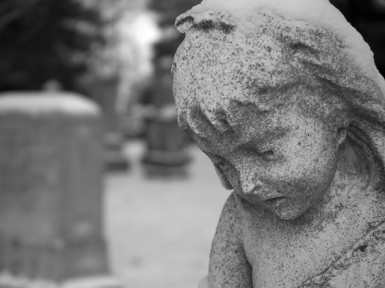 Health officials in Winnipeg say that two people have died within the last two weeks after being discharged from a local hospital, raising serious concerns about the facility's discharge procedure.
It was reported on Friday morning that a 78-year-old man died on his doorstep after being discharged from Grace Hospital in the early morning of Dec. 31. David Silver went to the hospital the previous day complaining of abdominal pain. His family says he waited for hours in the emergency department before being diagnosed with gallstones and kidney stones. Hospital staff told him he needed to go see his family doctor and discharged him, arranging for a cab to take him home. But the senior never made it inside, collapsing less than a metre from his front door in temperatures that colder than – 30 C.
This article was published by CTV News on January 10th, 2013.  To see this article and other related articles on their website, please click here 

Officials with the Winnipeg Regional Health Authority confirmed Friday afternoon that a second person died after being discharged from Grace Hospital just days before Silver's death. The male patient was dropped off by a cab and also collapsed before making it inside. His body was found by passersby and neighbours on Dec. 29 in a west Winnipeg neighbourhood.
78-year-old David Silver collapsed and died on his front doorstep after being sent home from a Winnipeg hospital this past New Year's Eve.
"I looked out my window, which is my bedroom, and I saw a guy lying face first with his pants and underwear around his ankles in the snow," said Shawn Zemla, whose house is close to where the man was found. "So I immediately, as I was rubbing the sleep from my eyes, ran downstairs."
Zelma said a woman tried to revive the man before ambulances arrived.
Health officials said at a press conference that the man died of an underlying medical condition. While officials did not reveal the patient's name or age, they said he had been at Grace Hospital for longer than 24 hours.
Lara Lamont, a spokesperson with the WRHA, said the authority is investigating both deaths and is reviewing its discharge guidelines.
"We need to understand if it is the case that there is something additional we need to add to those guidelines, that's what we will be looking at in the course of these two situations," she said.
The WRHA says the decision to discharge patients from facilities is based on medical assessment and judgement. The authority estimates that about 80,000 people are released from emergency rooms ever year in the region, with some sent home it cabs. The authority added that it is working with the cab industry to see if improvements can be made to ensure patients get home safely.
In Silver's case, his body wasn't found until 14 hours after he collapsed, says his cousin, Jack Lichtman.
"If you go by the place, you can still see a little bit of blood, and where his coat stuck to the (ice). He lay there for 14 hours, 15 hours," he says.
Silver's caretaker eventually found him and had him rushed to St. Boniface Hospital but he was pronounced dead. Doctors say it was a heart attack that killed Silver.
"There should have been something in the system about his heart condition," says Lichtman.
Silver's nephew, Miles Pollock, is questioning why his uncle was released by the hospital in the middle of the night when the temperature was -37 outside. He's also questioning the decision to send him home in a cab.
"I think there were lots of alternatives that would be safer, more responsible ways to release patients who are at risk in any way," he said.
The two recent deaths come nearly two years after a Winnipeg woman died on her doorstep in January of 2012 after being sent home in a cab from Seven Oaks General Hospital.
An inquest was called into her death to examine hospital policy for discharging patients. Pollock wonders how this could have happened again.
"I think it's a systemic problem with the nature of what they do in hospitals and how they release their patients," he said.
Lichtman agrees, and wants change.
"When they give a chit to the cab driver to drive them home, they have to make sure the guy gets into the door."
© CTV News