January 25th 10am – 2pm (FREE Workshops)
** Seats are limited! Register now! **
What colour is your Bucket List? and 'Redefining your retirement" with Sun
Life Financial
Centennial Building, Whitby (Courthouse Theatre)
(Lunch Included sponsored by Dignity Memorial Oshawa)

Agenda:
10:00am – 12:00 (What Colour is Your Bucket List Workshop)
12:00 – 1:00 ("Redefining your retirement" – Sun Life Financial)
1:00- 2:00 Lunch, networking and sponsor tables
Sponsored by Dignity Memorial and Sun Life Financial
Are you prepared for the next chapter of your life? Are you wondering about what you will do with all that time when you retire? Are you feeling a tad nervous about the transition from full career to "something else"? Are you thinking about leaving a legacy? Is it time to finally open your own business? Is there something you have always wanted to work at and now have the time? Are you considering travel possibilities? Would you like to create your own unique retirement lifestyle?
What Colour Is Your Bucket List? The Workshop…
This fun and interactive program that will help you answer the questions above, and more. A guided process of self-discovery and exploration to connect you with who you are and your future possibilities. It is a life plan from the inside out. Your facilitator acts as a guide who will lead you through a personal process of self discovery. We provide you with a "road map" designed to help you re-discover and re-invent retirement the way you want it.
What Colour Is Your Bucket List?
Offers resources and tools specially designed for you to create your own uniquely-planned retirement lifestyle. One of these tools, Retirement Dimensions™, based on a popular temperament model, will help you move from inside your authentic core values, to the outside expression of those values in major areas of your life.
When you complete What Colour is Your Bucket List? you will be encouraged to continue to Re-discover and Re-invent your Retirement as you add more and more things to your bucket list. It is our hope that this is just the beginning of a whole new chapter in which you will enjoy activities that keep you mentally charged, physically active, socially engaged and most of all, emotionally happy.
In What Colour Is Your Bucket List?  You will begin to discover:
Core needs and values for personal fulfillment
Personal philosophy for your Retirement Lifestyle
Key areas of your life that you will need to include in Retirement Lifestyle Planning
Activities that you will find match your skills, your values, your philosophy of Retirement
How to develop a meaningful Retirement Lifestyle given your financial situation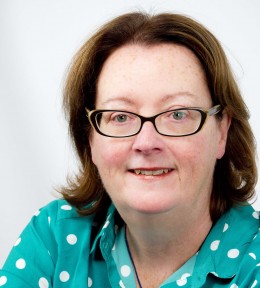 Your Facilitator and guide… Irene Anderson CTACC  Coach, Facilitator, Consultant, Author. Irene holds many certifications in the delivery of personality type, including Level II Personality Dimensions®, Retirement Dimensions™, MBTI™, DiSC™ and Interstrength™. Irene is a certified Co-Creative Coach.
Re-Define Your Retirement (12:00pm – 1:00pm) Presented by Don Turnbull Sun Life
Creating a plan to live yor retirement – your way.
It's never too early, and never too late, to have a plan.  Join us to find
out more about creating a plan to live your retirement, your way! .
Creating a plan to live yor retirement – your way. Plan – Profit – Play
"Nearly half of Canadians expect to phase-in their retirement."
A phased retirement simply means starting a new or part-time career when
your full-time career ends.  It can give you the opportunity to work
towards something you want; pursuing a dream, starting a small business, or
turning a hobby into a part-time job. Although a phased retirement may not
be something for you, it's important to recognize it as a current trend.
The truth is, the retirement landscape is changing. Boomers have redefined
everything from imagination to passion – and now, retirement. A CARP
Recommended Sun Life Financial advisor can help you plan to retire your
way. And that's what the Plan. Profit. Play. program is all about. Join us
to find out more about:
– How to stretch your savings
– Learn government rules
– Choose Choosing  the best investment options
-Money for Life – Sun Life Financial's customized approach to retirement
planning

Don entered the financial services industry in June 1980. and finds it continues to be a very rewarding experience both personally and professionally. Don specializes in "Retirement and Tax Planning, Living Benefits and Investments." His  commitment is to provide ongoing, professional service through continuing education and to review his clients financial plans regularly to make sure they continue to coincide with their personal goals.