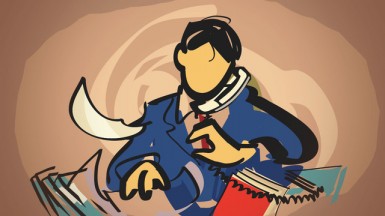 Federal Budget Consultation: CARP meets with Federal Minister for Seniors
CARP met with federal Minister Alice Wong, Minister of State for Seniors in a pre-budget consultation roundtable meeting on January 15, 2014. CARP welcomed the Ministers request for input on what government can do to ensure skills development and high quality jobs particularly for older workers, how government can help Canadians with the cost of living, and lastly, regional issues that government should consider as it focuses on economic growth.
CARP provided concrete recommendations addressing the Ministers requests such as creating a targeted job training programs specifically for older workers and incenting employers to create programs for caregiver leaves and flexible work arrangements. CARP also emphasized the need for better supports for low income and single seniors, such as setting a minimum guaranteed annual income and an equivalent to spousal allowance for single seniors in financial need. The 2014 Federal Budget is expected to be released in mid-February, and CARP will closely monitor to see if government address the needs of the aging population and take the necessary steps to ensure the well-being of its older citizens. For more on CARP's pre-budget recommendations read CARP's pre-budget submission.
Ontario Budget Submission: CARP makes wide-ranging recommendations
CARP also made a submission to the Ontario Governments Pre-Budget Consultations on January 23, 2014. CARP recommendations include a wide range of longstanding issues relevant to Ontarios large and still growing population of seniors, including: pension reform, caregiver support, homecare, pharmacare, the rights of older workers, and investor protection.
Ontario has made some progress on a number of these issues, but more direct action is needed to prepare the province for the coming years as the population continues to age.  By 2016 Ontarians over 65 will account for a larger share of Ontarios population than children aged 014. One in six Ontario citizens is already over the age of 65. In Ontario there are currently 2 million people over the age of 65 and the number is projected to more than double to 4.2 million by 2036. For more on CARP's Ontario pre-budget recommendations read the full submission.
Federal Caregiver Support Consultation: Protect jobs and provide financial support to heavy care providers
In the fall 2013 Speech from the Throne, the federal government promised to take measures to help caregivers who provide care for older Canadians. CARP was invited on January 21, 2014 to present our recommendations to the Minister of Labour and Minister for Status of Women, the Honourable Dr. K. Kellie Leitch.
The Minister invited participants, including CARP, employer, and labour groups to discuss ways that the Canada Labour Code could be used to better support federally regulated employees with caregiving responsibilities as well as other employees with similar needs who are under increasing pressure to balance work and caregiving responsibilities.
CARPs recommendations included making the current, non-refundable caregiver tax credit refundable, to provide crucial financial support to caregivers who dont have reportable income.  The tax credit, which currently provides as much as $300/year in tax credit, should also be increased, especially for heavy care providers who have left the labour force to care for a family member. Finally, CARP told the minster that the federal government can continue to provide leadership on the issue by legislating work-leave protection for caregivers who work in federally regulated industries.
Ontario Pooled Registered Pension Plan legislation (PRPP) Submission: Make PRPPs work for Ontarians
In the absence of comprehensive national pension reform and a modest CPP enhancement, Ontario has committed to a Supplementary Provincial Pension Plan in addition to moving ahead with provincial PRPP legislation.  PRPPs are an improvement on the status quo, but as designed currently PRPPs may not go far enough toward helping Canadians prepare and save for their own retirement.
The potential business for the private sector administrators of the new PRPPs is enormous while individual savers will continue to bear much of the risks associated with private savings vehicles.  PRPPs could be a major wind fall for the banks and insurance firms. The regulated financial institutions will get monopoly access to a major source of new business, but Ontarians may not get the safe, robust savings plan needed to secure retirement income. The Ontario government has an opportunity now to structure PRPPs to work in the interest of Ontarians saving for their own retirement. In our submission on January 20, 2014, we recommend that PRPPs be made to work for Ontarians by adhering to the following principles:
Universal access and portability: It should be available to all working Canadians, with full portability across jobs and provinces;
Mandatory enrolment [with opt out] to achieve critical mass: Research shows that more than 85% stay enrolled despite opt out;
Mandatory minimum employer contributions to leverage participation: CARP polling shows that employer contributions are a major factor in employee participation;
Affordability through economies of scale and regulation: Measures to ensure that funds achieve a critical mass to allow economies of scale; professional management together with a regulated cap on management and administration fees;
Predictable benefits: Require investment and risk management tools to provide target benefits to help people prepare and plan for retirement;
Independence and accountability: PRPPs should be independent of  government or single employers and should provide a governance role and accountability to plan members;
Large, pooled funds: PRPPs should be large enough in size to increase investment returns and ensure greater fund stability.
January 24, 2014