Information posted January 31, 2014
Salute Halton Regions Senior Volunteer Heroes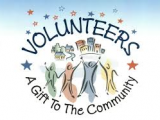 Every day,seniors in the community generously offer their time and service to help others through volunteering. In honour of these invaluable contributions, Home Instead Senior Care® is kicking off its annual Salute to Senior Service program. The program recognizes outstanding older adults (aged 65 and older) across Canada who give at least 15 hours a month of volunteer service to their favourite causes.
From now until March 1, 2014, residents of Halton Region are encouraged to nominate and vote for these everyday heroes at www.salutetoseniorservice.ca
Seniors have so much to give, and make a positive impact on our communities daily, said Scott Johnson of Home Instead Senior Care in Halton Region. Senior volunteerism not only benefits others, but also helps seniors stay active and socially engaged in their communities important elements of healthy aging.
Provincial winners will be determined by popular vote. A panel of senior care experts will then select the national Salute to Senior Service winner from among the provincial honourees.
Home Instead, Inc. will donate $500 to each of the provincial winners designated and approved non-profit organizations, and their personal stories will be shared online on the Salute to Senior Service Wall of Fame. In addition, $5,000 will be donated to the national winners designated and approved non-profit charity.
The program also features important information about the benefits of volunteerism from the Home Instead Senior Carenetwork. To encourage and help older adults engage in volunteerism, Home Instead, Inc. has developed free give-back activity resource sheets to help families who are caring for older loved ones keep them active long into the future. To download these resources, go to www.salutetoseniorservice.ca.
To complete and submit a nomination form online for a senior age 65 or older who volunteers at least 15 hours a month, and to view the contests official rules, visit www.salutetoseniorservice.ca
Completed nomination forms can alternatively be mailed to Salute to Senior Service, P.O. Box 25 Toronto F, Toronto ON, M4Y 2L8.
For more information about Salute to Senior Service or the Home Instead Senior Care networks services in Halton Region, call 905 847-8433.