The following letter sent by CARP Fredericton Chapter 27 to the press was published in both the Times & Transcript and The Daily Gleaner:
To The Editor: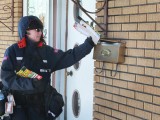 The Canadian Association of Retired Persons (CARP) Fredericton Chapter 27 is opposed to Canada Posts announcement last month that it will discontinue home mail delivery within five years.
This is yet another blow to Canadian seniors who are trying to deal with a variety of issues including diminishing revenue due to poor returns on investments and the rising cost of goods and services.
Without mail delivery, how will seniors pay bills? How many seniors will have the financial means to buy computers, let alone become proficient with computer technology to stay in touch with family and friends?
What about seniors with disabilities and mobility issues? How will they be able to pick up their mail from community mail boxes, and what about the security of these community boxes which further puts seniors in a vulnerable position?
It seems like Canada Post has abandoned its original mandate of delivering the mail and has become a glorified courier company as their Christmas advertising would have us believe: Only you know who (Santa) delivers more packages than we do (Canada Post). The word service has all but disappeared from Canada Posts vocabulary.
Canada Post does not seem to have thought out the logistics of setting up community mail boxes in large urban centres.
Will they now rent entire buildings in large cities to house these community mail boxes?
It just does not make sense from a practical or financial perspective.
CARP Fredericton hopes that Canada Post will reconsider its position and that seniors let politicians, who seem to be on board with this decision, know that they are opposed to any dismantling of a service so very crucial to the quality of life of Canadas seniors.