Information posted March 14, 2014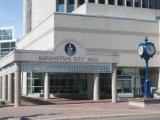 For those of you yet to hear of "Insight Burlington" this is your chance to get engaged in your community by providing your Insight and opinions and participating in the democratic process.
The City of Burlington is committed to engaging with it's citizens and this is your opportunity to influence decisions and have an impact on your community.
Insight Burlington is an opportunity to voice your opinions on a variety of topics and issues related to the city and the services it provides. You will be invited to:.
Voice your opinion on topics that affect you as a resident or business
Help us explore new directions to serve you better
Stay informed and connected to the City of Burlingtons latest initiatives
Insight Burlington is a convenient way to share your ideas and join the conversation on city issues, whenever and wherever it is best for you. You can connect from your home, office or with your mobile device.
To find out more and how to become a member of the "Insight Burlington" panel please CLICK HERE