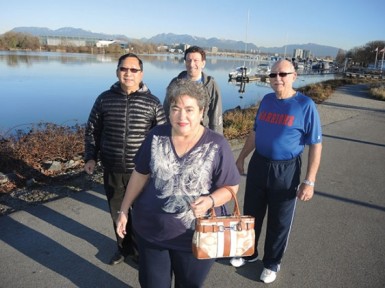 Originally published in the
Delta Optimist
There is a new group in town and they're aiming to make a difference in the lives of local retirees.
The recently established Richmond-Delta branch of CARP, a national, non-partisan, non-profit organization committed to "a new vision of aging," is hoping to spread the word among locals over the age of 45. The group's vision emphasizes engagement and a passion for living, for new experiences, for learning and for reinventing yourself.
"I'm 76 and I'm more active now than I was before," said Dr. Victor Pauls, a retired dentist and board chair for the Richmond-Delta branch. "You need to stay active… We want to reach people."
Pauls said the organization aims to combat some of the biggest issues facing seniors – isolation, loneliness, depression and a low self image.
"We want to say, we can do something about it," he said.
This article was published by The Delta Optimist on March 28th, 2014. To see this article and other related articles on their website, click here.
CARP (Canadian Association for Retired Persons) started in Toronto and now has eight chapters in B.C. The association's mission is to enhance the quality of life for all Canadians as they age through advocacy, benefits and creating a community. The association lobbies for social change to benefit residents as they age through financial security and access to health care, members have access to a myriad of discounts and value-added offers, and the group holds regular social and educational events in the community.
The Richmond-Delta branch held its inaugural event in February, kicking things off with the Successful Aging Valentine's Party in Richmond. Pauls said the group is looking to hold regular social and educational events in both communities.
Upcoming events include Fitness For 100+ on April 3 at the Richmond Seniors Centre and April 16 at the Richmond Cultural Centre.
For more information visit www.carp.ca/richmond.