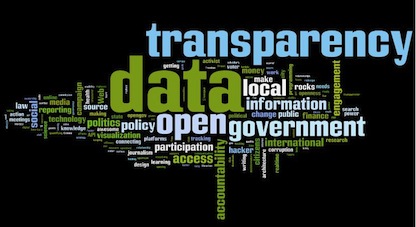 Ontario government is engaging the public to help prioritize the release data, as part of Ontario's Open Government initiative to become a more transparent and accessible government. By putting data online, the government aims to stimulate innovation and grow the economy. This can be particularly important to policy makers, researchers, and businesses as they make policy recommendations, inform research and development, and improve programs and businesses to meet future needs of society.
Government collects and generates data on various topics, such as hospital wait times, driver licence registrations, and emergency room traffic and efficiency. Although the government has published many of their data sets already, there is still many more to be made public. To prioritize the order that data sets are made available, the government is asking the public to vote for the data sets they want to see.
Let government know what information is important to you by visiting the online inventory of data sets and voting for the data sets you think should be prioritized. Data sets can be searched by topic and/or by Ministry. Individuals can vote for data sets related on various topics such as:
– Targeted Initiative for Older Workers data on program activity and employment outcomes for
– Geographic Access to Primary Care and Hospital Services for Rural and Northern Communities – report on access to health care services in rural and northern Ontario.
– The Impact of Not Having a Primary Care Physician Among People with Chronic Conditions
– Ministry program budgets and expenditures
– Affordable Housing Information Management report tracking the submission, approval, payment processing and reporting of affordable housing projects.
Read the Ontario Governments news release.