CARP Vaughan Chapter offering Computer Skills Program with Father Bressani High School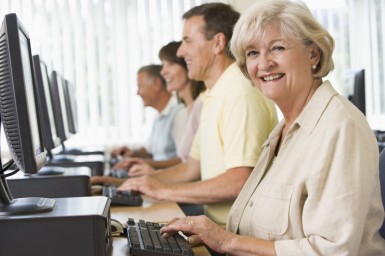 Dear CARP Members,
Your CARP Vaughan Chapter and Father Bressani Catholic High School, presents a basic computer skills program beginning on April 15th, 2014.
If youre interested in learning more about your computer and finding out what all the fuss is about Skype, Twitter, Facebook, Youtube, etc this is the place to do it for free!
A group of senior students at Father Bressani School in Woodbridge (click for map) are preparing a free series of workshops geared to novice computer users.
If you, a parent, relative or friend would like to have a better understanding and be able to better use the new communications technologies, this is for you.
The sessions are being set up specifically for CARP members who are interested in getting a better understanding and/or improving their ability to use the computer and the range of new social media.
Classes begin on Tuesday April 15th, starting at 3 PM, until 4:30 PM and will continue for 6 weeks, with the final class on May 13th, 2014.
6, 1.5-hour sessions held once a week (Tuesdays) at Fr. Bessani High Schools computer lab. Teachers will supervise the sessions.
The program will focus on practical sessions in which the teachers (Fr. Bressani students) will not only outline the basics, but also provide individual and small group interactive instruction on the following topics:
Basics on using the computer, including browsing and getting the most out of the internet and world wide web.
Finding reliable information resources: News sites, Government Information, Games, and Reference materials. (Health, Finance, Literature, History, etc)
How to set up Security / Privacy passwords and how to watch out for and prevent Frauds, Scams, Junk mail and Viruses.
Using Mobile communications; Texting, Apps, iPods, iPads, Tablets and other wireless devices.
Understanding Social Media and Social Networking: Facebook, Twitter, Blogs, Skype, Hotmail, etc. Setting up an account.
For more topic details click here.
This is a great opportunity to improve your computer and mobile communications skills at the same time the students are applying their skills and earning their Community Service credits for graduation.
If you are interested in attending these free sessions please contact me by email: [email protected]
Space is limited to 22 members, so register early. Well start a waiting list for those not in the first group.
You must be a CARP member to attend. To join or renew your CARP membership, click here