Information posted May 1, 2014
Reducing social isolation through memory loss awareness to older adults of all Faiths and multicultural backgrounds.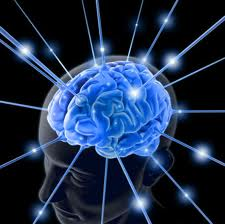 Recognize the signs;Do you or someone you know have:

Memory loss that affects your day-to-day abilities?
Difficulty performing familiar tasks, such as preparing a meal?
Problems with language and finding the right word, at times?
Disorientation in time or space;getting lost in your own neighbourhood
and not knowing how to get home; forgetting what year or season it is?
Impaired judgment;not recognizing a medical problem that needs
attention or wearing heavy clothing on a hot day
Problems with tasks that require abstract thinking, such as balancing a
chequebook or not understanding what numbers are and how they are
used

Difficulty with misplacing things or putting things in inappropriate places;
such as an icecube tray in the oven or a wristwatch in the sugar bowl

Changes in mood and behaviour;ranging from calm, one moment, to tears
or anger, for no apparent reason, the next.

Changes in personality;striking personality changes may occur;an
individual may become confused, suspicious, fearful, withdrawn, acting out
of character

Loss of initiative;may become passive and require prompting to complete
tasks or to become involved
It starts with education and support
Wanting to obtain help and not knowing where to begin, can often be
challenging. If you or someone you know are exhibiting any of these signs,
the Alzheimer Society of Halton reaches out to diverse communities to help
bridge language and cultural differences.
Our programs and services offer free education and support, in the form of
supportive counselling, discussion groups, social care partner groups,
exercise groups, life reflections captured, creative expressions art program,
and friendly visiting programs for both individuals with memory loss, as
well as family and friends.

Come explore our lending library filled with books, brochures, journals,
dvds and sensory stimulation tools.yours to borrow and enjoy.

Please contact us:
Alzheimer Society of Hamilton and Halton
2345 Wyecroft Road, suite 13
Oakville, ON L6C 6L8

Please call 289-837-2310; 1-888-343-1017 or visit www.alzhh.ca