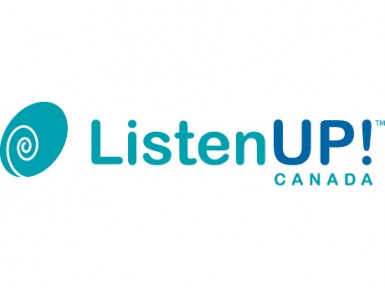 FREE SEMINAR AND FREE HEARING SCREENING FOR ALL CARP MEMBERS & their Guests
Free admission ** Free parking ** Free refreshments
Do you miss key words in conversations, or frequently ask people to repeat themselves?
Do you often need to turn up the volume on the TV or radio?
Is carrying on a conversation over the phone difficult for you?
If you answered yes to any of these questions, then you will want to join our special Munch 'n Learn informational session sponsored by ListenUP! Canada and participate in a FREE HEARING SCREENING.
Guest Speaker: Jillian Price Chief Audiologist, ListenUP! Canada
ListenUP! Canada is CARPs recommended provider of hearing aids and hearing healthcare services. Join us and learn all about signs of hearing loss, the effects of hearing loss and what is available to help those with hearing loss. As well as:
·         How we hear
·         Recognizing the signs of hearing loss
·         How hearing aids can help
·         Coping with hearing loss
·         Tips for effective communication
·         Maintenance of Hearing Instruments…and much more!
Wednesday, May 28, 2014
6:45 PM – 8:30 PM – Doors will open at 6:30 pm
St. George on Yonge, 5350 Yonge Street at Churchill Avenue. Free underground parking – enter from Churchill Avenue
Free admission. Free parking. Free refreshments. For map click here
Registration required before END OF DAY May 25th – [email protected]