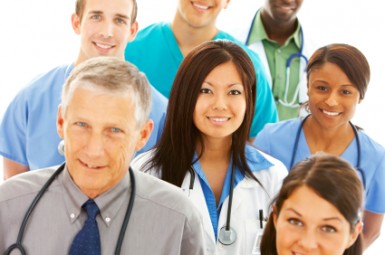 On April 8, 2014 the Ontario Ministry of Health made an announcement that is truly a breakthrough for the care of chronic pain patients. It committed $1.33 million over three years to the University Health Networfk in Toronto to administer the ECHO Ontario demonstration project. This is the first time there has ever been an announcement regarding chronic pain in Ontario, accompanied by action (and money). But what is the ECHO project really about and where did it come from?
Project ECHO, the brainchild of Dr. Sanjeev Arora (a liver disease specialist at the University of New Mexico), began at the University of New Mexico, USA, in 2005 as a way to train rural doctors to treat patients with hepatitis C, a liver infection with very serious complications. Dr. Arora realized that there were no rural doctors in New Mexico who were treating hepatitis C, even though New Mexico had the highest rate of hepatitis C in the U.S. He started thinking how to increase access of patients to specialist care and came up with a model to train primary care providers to do things that were traditionally being treated by specialists.
ECHO is the acronym for Extension for Community Healthcare Outcomes. Using widely available video conferencing technology Project ECHO trains primary care clinicians and other providers such as nurses, physician assistants etc to manage serious chronic complex conditions they were not trained to manage in school. From just managing hepatitis C, ECHO has grown to include other diseases and conditions (including chronic pain, rheumatoid arthritis and psychiatric disorders). It has being replicated by at least 30 institutions in the U.S. Since its inception, Project ECHO has helped train more than 4,000 health providers in New Mexico to treat a variety of illnesses and has expanded to more than a dozen states, including Illinois, Nevada, Massachusetts, Texas and Washington, as well as to India and Uruguay. With 29 hubs (centres) in the United States and four more globally, Project ECHO is also working directly with the U.S. departments of Defense and Veterans Affairs.
Why is this then big news in Ontario? Simply because it is the first ever in this country.
After working 32 whole years in the area of chronic pain, good 9 years with ACTION Ontario, a not for profit organization to educate and advocate on behalf of patients with chronic pain, and a number of years with the current government of Ontario to establish a comprehensive pain strategy, I must admit, I could not keep my tears when Deb Matthews, the Ontario Minister of Health made the announcement. I was also very proud of ACTION Ontario which has spearheaded recognition of chronic pain in Ontario, while a member of our ACTION Board, a totally devoted physician, Dr. Ruth Dubin, was the one who truly imported the idea of ECHO in Ontario, after attending a conference in New Mexico. Ruth approached clinician scientists who bought the idea, and then the group applied to the Ontario Ministry of Health for funding successfully.
Acknowledgement of the importance and debilitating effects of chronic pain in this province was much overdue. Its a start and luckily I am seeing things happening in my lifetime (when I thought progress managing chronic pain was not going to happen)!
Angela Mailis Gagnon, MD, MSc, FRCPC(PhysMed)
Director, Comprehensive Pain Program,
Senior Investigator, Krembil Neuroscience Centre
Toronto Western Hospital,
Chair ACTION Ontario www.actionontario.ca