Information posted May 16, 2014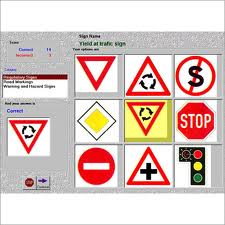 Find out about the new driver's licence renewal process for those over 80 from Lisa Thompson, Ontario Ministry of Transportation.
Discuss important issues in seniors' road safety from Halton Regional Police Service.
Learn valuable pedestrian safety tips for seniors, including safe crossings, and being seen when walking at dusk or after dark.
Find out how medications can affect safe driving from Lawrence Leung, Pharmacist/Owner of Brant Plaza Pharmacy.
Discover how public transit offers a safe, reliable travel option.
Get information on transit, roads, & multi-use paths from Burlington City staff.
Date: May 21, 2014
Time: 1:00 p.m.to 4:00 p.m.
Where: Burlington Central Library, 2331 New St.
FREE EVENT Brought to you by the Burlington Road Safety Committee Seniors' Road Safety Seminar Register at: 905-335-7671 ext7538
Please click flyer to see the poster for this event.