Information posted May 29, 2014
Our sponsors for the evening have the opportunity to explain the services they offer before the main presentation begins.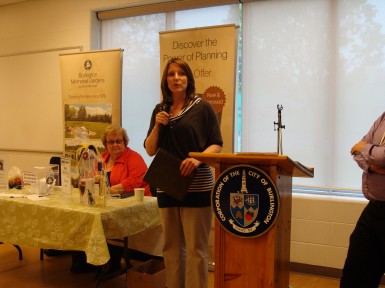 Representatives from Burlington Memorial Gardens began and encouraged everyone to pick up a copy of their free booklet which provides a list of everything that will be needed at the time of loss of a loved one and is designed to help list where it can be found.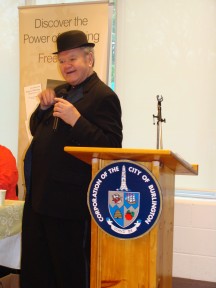 Always a brief spot of entertainment as Dave Stemptin explains the upcoming productions of both Drury Lane Theatre and Geritol Follies.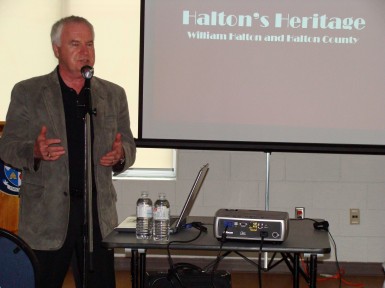 Is there any better local historian than John McDonald?John has done extensive research into our history and heritage and thoroughly entertained the audience with his ability to really bring that to life.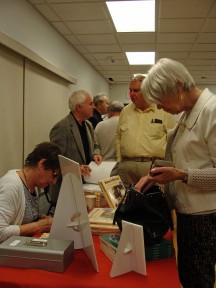 The best way to understand what our sponsors have to offer is to visit their displays. In the next few photographs we see people doing just that during the mid presentation break and chatting with our sponsors.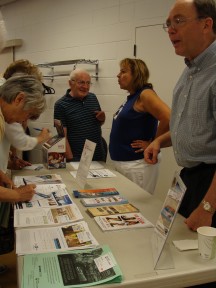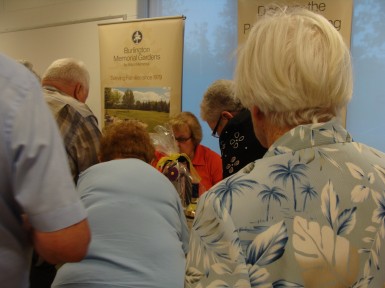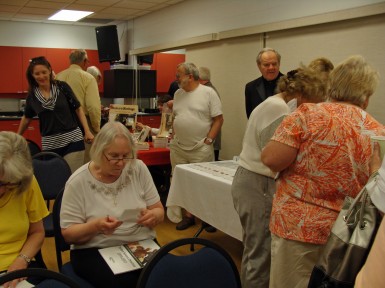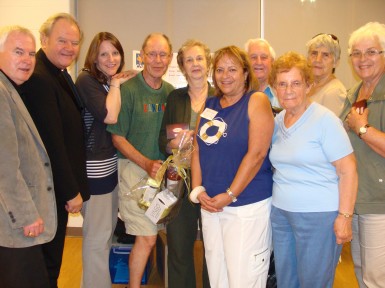 Our meetings always end with a prize draw and tonight was no exception. Our winners are shown above. In addition to our 50/50 draw which netted the lucky winner $76 we had prizes of 3 $10 Tim Cards donated by Expedia Cruise Ships of Burlington, a wine gift pack presented by Burlington Memorial Gardens and topping it all off tickets to upcoming productions of both Drury Lane Theatre and Geritol Follies