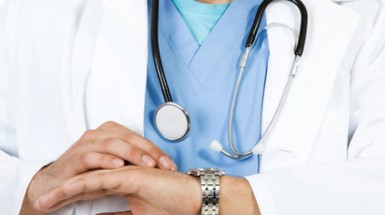 Canadians have been lamenting over wait times for medical care and procedures for many years, an important indicator our health care system that has had little to zero improvement in the past few years.
The Wait Time Alliance released its fifth report card on wait times on June 3, 2014, and Canadians will be encouraged by the latest results. Some provinces are making progress in reducing wait times and more reporting has been taking place, but major improvement is still needed.
The Wait Time Alliance (WTA) tracks the wait times for cancer, heart, diagnostic imaging procedures, joint replacements, and sight restoration based on evidence-based benchmarks set out by the 2004 Health Accord.These 5 areas were identified as the starting place for benchmarking, and each year, the WTA assigns a letter grade for their performance. A+ means 90-100% of the population was treated within the benchmark whereas F means less than 50% of the population was treated within the benchmark. Last year, only 58% of all the provincial grades were "A" or "A+", but this year, the percentage has increased to 67%.
Ontario continues to out preform other provinces but this year, Newfoundland and Labrador as well as Saskatchewan performed very well, particularly in heart and cancer radiation therapy. Beyond individual provincial performance, the volume of the procedures overall have increased and more reporting has been taking place outside of the 5 areas, such as in ER times, paediatric wait times, and endoscopy wait times.
Despite such progress, Canadians are still waiting too long, often waiting two to three times longer than citizens of other countries that also have a universal publically funded health care system. The WTA uses Scotland as an example of what Canada can achieve. According to the WTA report, Scotland has wait-time guarantees included in a patient's charter of rights and responsibilities. In Scotland, over 98% of in-patient procedures and day-surgery cases are treated within 12 weeks of agreement to treat. Over 90% of patients are seen within 4 hours in the emergency department, and citizens can access their primary care team within 48 hours. Canadians should also get such timely access to care.
Canada will need to continue to move forward. The WTA argues that financial resources are not the sole solution but structural changes are needed to increase efficiency, including better management of wait times, better use of health infrastructure, and reallocation of resources to community-based care. In addition, the WTA recommends that Canada should implement a charter on rights and responsibilities that includes targets and enforceable wait time guarantees for patients.Governments and stakeholders must work together to create a national approach to improving timely access to care.
Read the full Wait Time Alliance 2014 report.
Read CARP's health policy position.