Marilyn packs light for her journey (great tip for those who love to shop when they travel) and thinks of friend Evelyn Hannon (Zoomer Author)fondly as she sets out on herjourney. Marilyn also expresses how different Israel has become since the 1980s (her last trip) andsends Moses wishes as he embarks on his 15th IdeaCity.
June 17th, 2014: Part 2
Dear Evelyn,
All of your subscribers will rememberthe saga of your bag that went missing for six months, which determined me to fly to Israel this Sunday with only one piece of carry-on luggage (and an ENORMOUS purse!).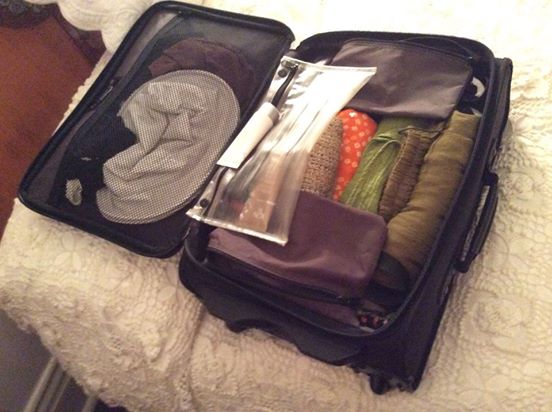 Of course, it's summer, which did make the task somewhat easier. Still, until I actually packed I wasn't 100% sure I could do it, but I did (pardon me while I take a moment to pat myself on the back…). I even managed to find enough room to include one of those terrific Fold-Up bags (which you can now find everywhere) to bring home the things I'm hoping to purchase in Israel. Yes, I know that I've primarily been asked to visit in order to cover the operas (La Traviata at Masada and Don Giovanni at Accre) being mounted there next week, but anyone who knows me can tell you that I'm a shopper. So, watch out, Israel, here I come!
For those of you who might not be aware, the Jews who formerly lived in other countries in the Middle East were highly accomplished in the art of making jewellery and they brought that tradition with them when they emigrated to Israel.Click for More.
June 18th, 2014: Part 3
Dear Moses:
I can't believe I'm missingideacityin Toronto, especially on its 15th Anniversary. I'm writing from the beautiful City of Haifa; my hotel overlooking the Mediterranean.
I can't believe the breakneck pace of this trip, and the fact the travel journalists with whom I'm travelling with are young enough to be my children – and in some cases my grandchildren – increases the challenge. Still, a great trip. Israel, since my last trip here in 1980, has changed unbelievably, and in the best possible way – doing things that would have been impossible then.Click for More.
You can read Marilyn Lightstone's full accounts of her exploration of Israelhere!