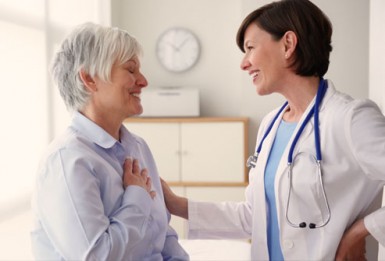 Editor's Note: This is a guest editorial co-authored by Wendy Levinson, MD, Chair of Choosely Wisely Canada and a Sir John and Lady Eaton Professor and Chair at the University of Toronto's Department of Medicine and Christopher S. Simpson MD, FRCPC, FACC, FHRS President-elect of the Canadian Medical Association:
The variety of medical tests and treatments available in modern medicine can leave people confused and in a state of angst. Choosing Wisely Canada aims to inform patients of the unnecessary and unhelpful procedures that are often more harmful than beneficial to the patient. It's a new health care initiative comprised of nine medical specialty societies with input from medical experts and physicians across the country. Choosing Wisely Canada sheds light on the risks and potentially negative effects of over testing, such as false diagnosis or needless worry.
Launched on April 2nd, Choosing Wisely Canada started in Ontario and has since been endorsed by all provincial and territorial medical associations and 21 other specialty societies have also joined the movement. It encourages physicians to carefully analyze, evaluate and better understand new medical recommendations so that patients receive the highest quality of care. From there, physicians can then engage in healthy conversations with patients about which tests are needed and which are not.
An example of a Choosing Wisely Canada recommendation would be to not propose prescribing antipsychotics as a first choice to treat behavioral and psychological symptoms of dementia. While people with dementia often experience challenging and disruptive behaviors, these drugs provide limited benefit and can actually cause harm to the patient. Another example of unnecessary testing is the ordering of pap tests for women under the age of 21 and older than 69. Evidence shows that cervical cancer is rare in teenage girls and older women and thus pap tests are not useful for either age group. Not only can this procedure be uncomfortable, but the test may also show something that doesn't look normal but would go away on its own.
To help avoid unnecessary testing, the Choosing Wisely Canada campaign has also developed eight lists of "Five Things Physicians and Patients Should Question."The lists, available on Choosing Wisely Canada, highlight unnecessary testing that does not add value to care. Each recommendation, examined by the medical experts and physicians representing the nine medical societies, is based off of the most relevant and accurate research available.
We encourage all physicians and patients to address these recommendations and the risks associated with various tests, treatments and procedures in future consultations. By doing so, both parties will be better equipped to make the most informed decision going forward.
For more information, please visit:http://www.choosingwiselycanada.org/