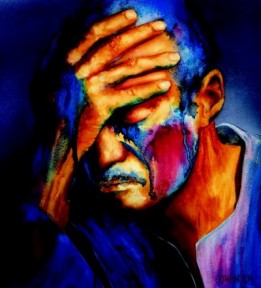 According to recent statistics the number of persons >60 in the world, will double from 756 to 1400 million by 2030. The impact will be particularly substantial for European countries, North America and Japan. For example, in Italy by 2050, 34.6% of population will be >65. While certain conditions occur exclusively in older individuals, some diseases starting from a younger age will have a significant impact once we age. Aging of population results in increased demand for services and at times of fiscal restraints providers must rationalize their activities and structure, and organization of health services must be adjusted.
Aging can be separated in primary (due to age) and secondary aging (due to illness). Another classification splits aging into normal, optimal and pathological. Quality of Life (QOL) has become a key concept in environmental, social, medical and psychological sciences as well as in public policy.
Health related quality of life has multiple dimensions (R. Besdine MD, June 2013) such as:
Absence of distressing physical symptoms (eg pain, dyspnea, nausea, constipation);
Emotional well being (eg happiness, absence of anxiety);
Functional status (eg capacity to do Activities of Daily Living and higher pleasurable activities)
Quality of close interpersonal activities (eg with family members)
Participation and enjoyment of social activities
Satisfaction with medical and financial aspects of treatment
Sexuality, body image and intimacy.
While physical, psychological, cognitive and social factors contribute to declining QOL in older individuals, chronic pain (so prominent as we get older) is a very distressing symptom with numerous effects across all these domains of QOL. Promotion of health and QOL in the elderly includes primary, secondary and tertiary prevention. How does this apply to chronic pain?
In primary prevention the goal is to protect healthy people from developing a disease or experiencing an injury in the first place. For example, good lifestyle choices (healthy eating habits, maintaining proper body weight, physical activity, stress management etc) prevent multiple conditions, many of which are associated with chronic pain. Diabetes, obesity, vascular problems etc, can result in nerve damage as in diabetic neuropathy, worn out joints and significant arthritis, heart related pain problems, to name a few). Another form of primary prevention is exemplified by the use of a vaccine to prevent shingles. In Canada there are approximately 130,000 new cases of shingles each year (the acute form of chickenpox or VZV infection in adults). Additionally, about 18% or 17,000 people with shingles will go on to develop a debilitating form of chronic neuropathic pain, Post Herpetic Neuralgia (PHN). Ninety two per cent of shingles cases occur in older persons with an intact immune system (though somewhat weaker due to aging). The Shingles Prevention Study of 38,000 adults older than 60 years of age tested a special vaccine (Oka/Merck VZV vaccine) and showed that it works quite well in reducing both the incidence and the severity of shingles and the occurrence of PHN. The National Advisory Committee on Immunization (NACI) of the Public Health Agency of Canada recommends shingles vaccination for persons age 60 and older without contraindications, and that individuals 50-60 years of age also be considered for immunization. Additionally, the Canadian Immunization Committee recommends routine offering (publicly funded) shingles programs for immunocompetent adults without contraindications at aged 60 or 65 years and older.
Secondary prevention's goal is to halt or slow the progress of disease (if possible) in its earliest stages when a condition has already happened.
Tertiary prevention focuses on helping people manage complicated, long-term health problems such as diabetes, heart disease, cancer and chronic pain by preventing further physical deterioration and maximizing QOL.
The American Chronic Pain Association Quality of Life Scale (©Copyright 2003 The American Chronic Pain Association, developed by Penney Cowan & Nicole Kelly) looks at ability to function, rather than at pain alone. Now, that you know what Quality of Life is, try to answer the questions below, and get a pretty good idea in numbers what your own QOL is:
0 (Non-functioning) = Stay in bed all day; Feel hopeless and helpless about life
1 = Stay in bed at least half the day; Have no contact with outside world
2 = Get out of bed but don't get dressed; Stay at home all day
3 = Get dressed in the morning; minimal activities at home; Contact with friends via phone, email
4 = Do simple chores around the house; Minimal activities outside of home two days a week
5 = Struggle but fulfill daily home responsibilities; No outside activity; Not able to work/volunteer
6 = Work/volunteer limited hours; Take part in limited social activities on weekends
7 = Work/volunteer for a few hours daily; Can be active at least five hours a day. Can make plans to do simple activities on weekends
8 = Work/volunteer for at least six hours daily Have energy to make plans for one evening social activity during the week; Active on weekends
9 = Work/volunteer/be active eight hours daily; Take part in family life; Outside social activities limited
10 (Normal Quality of Life) = Go to work/volunteer each day;Normal daily activities each day; Have a social life outside of work; Take an active part in family life
Angela Mailis Gagnon, MD, MSc, FRCPC(PhysMed)
Director, Comprehensive Pain Program,
Senior Investigator, Krembil Neuroscience Centre
Toronto Western Hospital,
Chair ACTION Ontario www.actionontario.ca