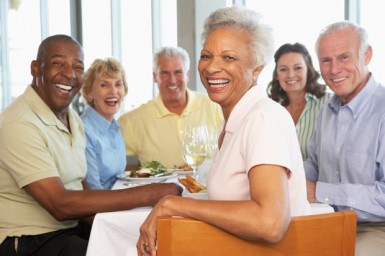 July 14th, 2014: CARP was interviewed for the July 14th, 2014 edition of the Globe and Mail. The article says that even though the wealth of seniors has increased, many still need and want to work well into what would traditionally have been considered their retirement years. Citing a Bank of Montreal study, senior economist Sal Guatieri said that today's seniors were faring well overall. He says they are four times wealthier than their parents and nine times wealthier than young people today (specifically millennials). Since 1984 the number of seniors at work has doubled – no doubt their wealth is at least partly attributable to these additional work years. CARP added nuance and a dash of reality to the rosy picture painted by Mr. Guatieri. Seniors today are much more heavily indebted than previous generations were at their age and if they own their home outright they may also use it as piggy-bank which never used to be the case. 50% of our members say they are working well past the retirement age because they have to… Note some Susan Eng's quotes in these excerpts:
"Despite their improved financial standing over all, many seniors are working because they feel they need to because of a lack of savings, a desire to help their children, or the expense of taking care of older family members, said Susan Eng, the vice-president of advocacy for CARP, a lobby group for aging Canadians.
"We did some polling of our members and it comes to 50 per cent that say they stay in the work force past age 65 because they have to, and the other half because they say 'I love my job,'" said Ms. Eng. The average age of CARP's membership is 69 years old, but the group is now reaching out to boomers as young as 45 to help them plan ahead.
Susan was also asked to comment on the Targeted Initiative for Older Workers:
Older workers need to find meaningful work, rather than just any job, Ms. Eng said. "If the fishery closes and everyone's got to go work at a call centre – and that's not the job they were trained for – they're a fish out of water," she said.
CARP also cautions that it is not just employment rates and income that has increased for seniors – so has their propensity to accumulate debt:
About 43 per cent of seniors had some form of loan in 2012 amid low interest rates, up from less than 28 per cent in 1999, Mr. Guatieri said Every fact has two sides. Being back at work, taking on debt, having a mortgage. These aren't necessarily positives compared to the past," Ms. Eng said. "And it's only going to get worse for seniors coming forward because this [current] group has had the advantage of a higher percentage having workplace pensions."
This article was published by The Globe and Mail on July 14th, 2014. To see this article and other related articles on their website, please click here