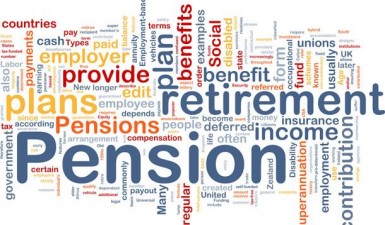 In addition to the ORPP we discussed in a previous article, the Ontario Budget also contained some other pension initiatives. The Government announced it was planning an Ontario Pooled Registered Pension Plan (PRPP), intended to be launched with draft legislation in fall 2014. This initiative would include voluntary participation and contribution by employers and automatic enrolment of employees when the Ontario PRPP is offered in their workplace (with certain opt-out protocols).
Three initiatives were announced relating to defined benefit plans:
Reforming certain DB rules;
Facilitating conversions to jointly sponsored plans;
Enabling asset pooling for broader public sector plans;
The planned initiatives would reform funding rules with an eye to regulating contribution holidays. The proposed new legislative amendments would set parameters for accelerating the funding of benefit improvements in underfunded plans. Plans were laid out to review certain specified plans that are currently exempt from solvency funding requirements.
In Ontario Budget 2013, the Government stated that it was their intention to introduce amendments to the Pension Benefits Act that would require some new steps be taken when assets are transferred from single-employer pension plans to Jointly Sponsored Pension Plans (JSPPs), in which members and employers share responsibility for the plan's governance and funding. The new amendments would require:
That all plan beneficiaries and trade unions receive notice in advance of any conversion;
The plan beneficiaries consent prior to the plan conversion;
The Superintendent of Financial Services would be required to approve the conversion;
After and/or upon conversion, retirees and current employees must receive the same pension
As a result of consultations, the government intended to introduce legislation in the spring of 2015 to establish an asset pooling entity operating at arm's length from the government. Participation of pension plans and qualified organizations would be voluntary; however the government suggested that the Workplace Safety and Insurance Board and the Ontario Pension Board might be well-placed to be initial participants.
Finally, the government stated that it planned to engage in consultation on Target Benefit Plans and appoint an expert committee to develop recommendations for the financial planning industry concerning reliance on financial advisors for savings and investment decisions.