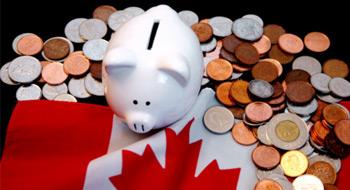 Editor's Note: On August 29th, 2014 iPolitics published a story about the new Parliamentary Budget Officer's latest report.  The 12th triennial report of the chief acturay was tabled in the House of Commons in late August.  It states that the expected expenditures on OAS as a percentage of GDP will surpass the record high reached in the 1990s in less than two decades.  The baby boomers' retirement is behind the projected increase in program spending.  The Chief Actuary's report did not comment on Old Age Security's sustainability or lack thereof, it simply projected program spending.  Susan Eng, CARP VP of Advocacy was asked to comment on the Conservative Government's contention that the report vindicates their decision to change the age of eligibility from 65 to 67, here is what she had to say:

He (the chief actuary) doesn't comment on sustainability because this is not a proper measure of sustainability. Where is it stated that a public program like this is measured as a percentage of GDP. If it is, what is the OECD or World Bank measure of a programs sustainability? she wrote.
Of course, costs are going to increase with the ageing Baby Boomer generation, she added, but as former Parliamentary Budget Officer Kevin Page noted ; they were going to fall again dramatically after.
A government fiscal plan is always a matter of choice ; spend on preventing poverty in old age (the essential purpose of the OAS/GIS) or spend it on F-35s or income splitting ; which will pull $3 billion out of tax revenues annually, she wrote.
Plus the PBO estimated that $25 billion could have been added to health transfers in 2012 alone and maintain sustainability. The projected federal surpluses are about $10 billion a year and rise to almost $50 billion in 20 years. So where is the strain that prevents a program to prevent poverty in old age?
Since both opposition parties have committed to reversing the decision, Eng thinks it could be problem when retirees ; an important Conservative demographic ; next head to the polls.
Finally, to the extent that the government is determined to go ahead with this, they should just let voters decide at the next election whether this was a good idea, she wrote.