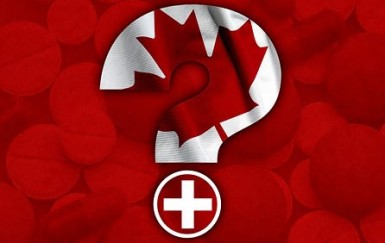 On August 26th, 2014, The Globe and Mail published an article on the latest Nanos Research survey that said a vast majority of Canadians, 83% in fact, agree that the federal government aught to take a leadership role in Canadian public health care.   What follows is an excerpt from the Globe article.  Click here to read the full article via the Globe and Mail website.
Canadians want the federal government to take back a leadership role in health care and the provincial premiers to push for changes to funding of the health-care system, according to a new survey.
The survey, conducted by Nanos Research and commissioned by the Canadian Health Coalition, says a majority of Canadians 83 per cent agree that the federal government plays a significant leadership role in securing the future of public health care in Canada. This is an increase of five percentage points in the past two years, the survey says.
It also found that 65 per cent of respondents want the premiers to take a stand against funding changes made by the Harper government in December, 2011, with its take-it-or-leave-it, 10-year health accord that would guarantee an annual 6-per-cent increase until 2016-17. After that, increases would be tied to growth in nominal gross domestic product, a measure of GDP plus inflation.
Eighty-five per cent of respondents support or somewhat support public solutions to bolster the system, the survey says.
The poll is being released as the premiers meet in Charlottetown for their annual Council of the Federation.
The system is rudderless. It has no leadership, says Michael McBane, of the Canadian Health Coalition. One of the things Canadians take pride in is the fact that the health care system is there across the country so if people move they have confidence that access to the care they need would follow them.
But Mr. McBane says this is increasingly no longer the case.
We are seeing the emergence of different standards in different provinces, he says. Provinces that have more money are getting better services; provinces with less money and aging populations are having a heck of a time to meet their needs.
…
National pollster Nik Nanos says the survey speaks to a policy/political gap.
There is a vacuum that people want to see the federal government step into and they expect the federal government to take some sort of leadership role on health care.
To read CARP's position on what aught to be done if the federal government refuses to provide leadership on the policy issue Canadians say is their first priority, click here.