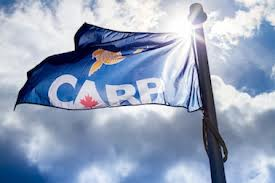 Seniors Day Flag Raising Oct 1 @11:am Township of Langley

Seniors Day Flag Raising, Wednesday Oct 1,2014

Join us for our Flag Raising Event on Oct 1 2014!


When: Wednesday, October 1, 2014


Time: 11:00 AM


Where : 20338 65 Avenue,Township of Langley , BC

MC: Mayor  Jack Froese & Council


CARP's National Flag Raising ceremony in honor of National Seniors Day in Canada on Wednesdsay, October 1, 2014.  The mission of the Flag Raising ceremony is to pay tribute to older adults across Canada who have helped build our country and continue to make valuable contributions to Canadian communities, workplaces and society. It would be a remarkable accomplishment  to proudly raise the CARP Flag to celebrate Seniors across Canada.

Bulletin! More details soon on Abbotsford Social!

October Abbotsford Social

Watch this space for News on the October Abbotsford Social, more details to come shortly!!
Monday September 22, 2014
IN THIS ISSUE
JOIN CARP
Renew Membership
Gift Membership
CARP Action
Advocacy
Benefits
Community
Search