Information posted October 3, 2014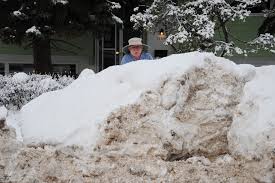 In preparation for the winter ahead, registration for the towns Driveway Snow Windrow Clearing program will begin on October 14. ServiceOakville has already received inquiries about the program. This program is offered to residents 65 years or older who do not have an able-bodied person under the age of 65 at their residence and to those residents restricted by mobility challenges or medical conditions. ServiceOakville will be processing applications and payments, and working with Works Operations to build the registrant list.
As a courtesy, the town is mailing 2014-2015 program application forms to last years registrants and is offering them the convenience of mailing in their application and fee. This years fee of $96.05 ($85 plus HST) remains the same as last year. The letters were mailed earlier this week.
Should you or any constituents require any further information about the program, please visit the website: http://www.oakville.ca/residents/windrow-program.html, or contact ServiceOakville 905 845 6601