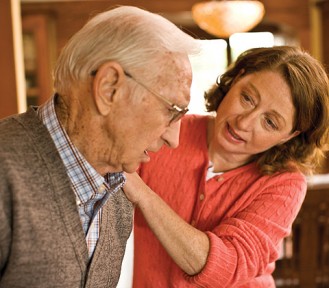 Informal caregivers are increasingly serving an integral role within Canada's healthcare system by providing care to family members and friends with chronic conditions, disabilities and other health needs, enabling them to recover from illness and age at home. There are over 8 million informal caregivers in Canada who are unpaid and are providing critical support and care that reduces dependence on hospitals and other care facilities, contributing to significant savings to the healthcare system. Despite the work done by informal caregivers, they face a variety of challenges that range from lost employment and income to personal health deterioration.
Family Caregiver Leave: up to eight weeks of unpaid, job-protected leave for employees to provide care or support to a family member with a serious medical condition.
Critically Ill Child Care Leave: up to 37 weeks of unpaid, job protected leave to provide care to a critically ill child
Crime Related Child Death or Disappearance Leave: up to 52 weeks of unpaid, job protected leave for parents of a missing child and up to 104 weeks of unpaid, job protected leave for parents of a child who has died as a result of a crime.
Leave provision can be applied to any relative or family member who is dependent on an employed caregiver for care and assistance, and the specified family members requiring care do not need to live in Ontario. To qualify for family caregiver leave, the employee must obtain a medical certificate which is a form that is to be completed by a registered health practitioner and then provided to the employer, informing the employer in writing that the employee will be taking a family caregiver leave of absence. There is no requirement that the note specify the medical condition, it must only make reference to the seriousness of the medical condition.
An employee may be entitled to more than one leave for the same event and the eight weeks can be taken consecutively or separately. If the employee takes fewer days off than the entire week (running from Sunday to Saturday) the leave would still count as one week of caregiver leave by the employer. The employer also cannot require the employee to take an entire week of leave if the employee only wants to take leave for a single day(s).
As noted by the act, caregiving responsibilities often disrupt work routines, requiring caregivers to adjust their working hours, take time off or even leave the workforce to provide care, and in most cases such decisions result in a loss of income. The amended act provides for job protection, as the caregiver is guaranteed to return to their place of employment and is given flexibility over scheduling, but much remains to be done in terms of financial support of caregivers and care recipients.
Despite the progress made, there are many other challenges that are endured by informal caregivers, resulting in significant financial impact of not receiving a steady stream of income, while incurring out-of-pocket expenses amongst other costs that come with providing adequate support to their loved ones.
In addition to the caregiver leave announcement, on October 14 it was stated that paramedics will begin offering more community care to improve continuity of care. The initiative supports some of CARP's One Patient recommendations for a comprehensive access to homecare and multi-disciplinary health professionals team that can improve cost effectiveness and health outcomes. As part of the programs, paramedics will be applying their skills and training to improve access to care in the community for patients with chronic conditions, especially seniors. Ontario is investing $6 million to expand and develop 30 community paramedicine programs that will support participating paramedics in working with Health Links and other teams of health professionals to provide more care to patients in the community. There will also be increasing assessment and referrals to local services in the community like Community Care Access Centres (CCACs) for follow up care.
Responding to the changes initiated by government of Ontario, CARP is calling for a more comprehensive approach to support caregivers and meet their various needs. Having workplace protection available to informal caregivers is an important step that must be preceded by financial support that relieves financial burdens of caregiving. Having access to caregiver support and a comprehensive system of homecare and community support by multi-disciplinary health professionals can improve both cost effectiveness and health outcomes.
FIND OUT MORE/ADDITIONAL INFORMATION:
Read the announcement for Caregiver Leaves
Read the announcement for Paramedics Community Care
Read more about CARP's New Vision for Caregiver Support
Read more about One Patient: CARP's Care Continuum
November 3, 2014