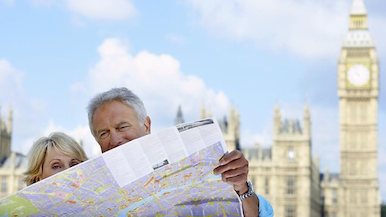 Readers of CARPACTIONOnLine probably need no reminders that buying travel insurance is an absolute 'must' before leaving the wintry weather for warm and welcoming destinations. Nevertheless, we still hear horror stories of travellers who have had claims denied for ailments or mishaps that occurred during their southern sojourns.   The best advice we can give is to take lots of time to a) research all offerings and b) make sure every question is answered accurately. Not all policies are created equal. A policy with no deductions will be higher priced than one where you're willing to pay the first $5,000 for example.   Some ask for changes in pre-existing conditions going back 60 days, some 90 days. All prescription medications are counted, even the ones you rarely take but your doctor says you should have with you," just in case". The applications can be long and confusing. If you're not sure about any condition – even when you had it and when you got over it – check with your physician. Don't let yourself be rushed. After all, you're the customer and travel insurance is a highly competitive business. They want you, and you are entitled to be totally satisfied before you sign up.
Travellers going on a quick getaway have more options than those going away for longer than a month. For those taking short but frequent trips, a policy that covers them for a whole year may be worthwhile, but most are limited: to 18 days at a time for example. However, some credit cards – even for seniors – offer a few days coverage, and that can be added to the other policy. It is also possible to top up for longer stays. It's a good idea to find out if trip cancellation is included, or trip interruption, and other services, such as ambulance or air travel home.   And make sure the policy is with you in your handbag or hand luggage. You hope you'll never need it, but if you do, you want that emergency number readily available.
Over the years 'snowbirds" have had to figure out ingenious ways to make sure they have enough of their prescription medication with them. Now, several provinces have realized that if it's okay to stay away for six months, it should also be okay to pack prescription meds as needed.
Among the provinces we have contacted, the following do allow you to take up to a six month supply with you. If your province is not on the list, you might wish to contact your own Member of Provincial Parliament to advocate for this policy.
Residents of Saskatchewan can get up to six months processed online through the provincial Drug Plan, which will save upfront costs and the bother of applying for reimbursement later. The change impacts about 2,000 people annually. This program builds on a pilot program started with select pharmacies in August, and allows them to bill up to six months of prescriptions through the Drug Plan computer system, compared to three months, previously. It's up the pharmacist to request approval, which depends on the individual's coverage.
If you live in Manitoba Pharm care does not limit the amount of medication you may purchase. The program does limit reimbursement in any 90 day period to a maximum 100 days' supply. However, if you are travelling outside the country longer than 90 days, but less than seven months, you can obtain an additional 100 days' supply of an eligible medication. You must apply prior to departure for a temporary out-of-province certificate requesting Manitoba Health coverage, and the application for additional medication supply can be requested at the same time.
Residents of Ontario, can also secure medications for up to six months' away, but must give the pharmacy two weeks' notice of their request, and will sign the official application on picking up the medications.
Nova Scotia's can take advantage of that province's new program, which began on August 1 of this year. Now they can spend up to seven months outside of the province in each calendar, and still maintain Medical Services Insurance covers. In addition, those enrolled in the Family and Seniors' Pharm care Program will be able to receive up to three 90-day refills, which will allow them a 270 day supply of medication to take with them on vacation.
Prince Edward Island does not actually have a policy to provide vacation supplies, but some pharmacies might be willing to provide a six-month supply and then do calendar billing, and put through the claim to Pharmacare at the appropriate time. Best advice here is to consult the pharmacy.
And if you live in the Northwest Territories the pharmacy can make a request for up to one year. Some prescriptions are ineligible. Check first.
In fact, your local pharmacist is probably the best person to advise how to access extended medical supplies that are covered under your provincial drug plan. She or he would most likely be the most knowledgeable source of information as to whether your province does provide the service and/or if it is being contemplated.   If several provinces have found a way to accommodate their residents, surely the rest will bow to pressure – and common sense – and institute similar policies.