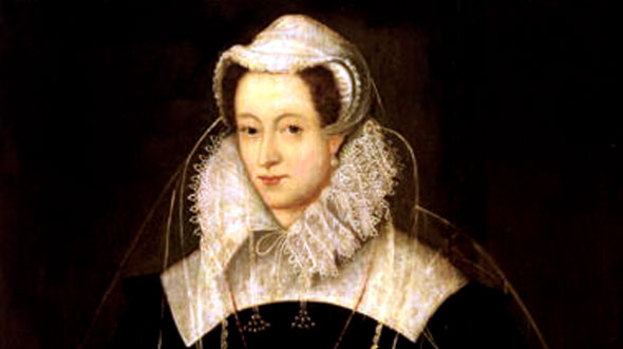 Editor's Note: This is another  instalment of a  feature called "Carol's Corner".    The writer, Carol Libman, has been with CARP Advocacy answering questions for members since 1988. Carol is also a writer and a playwright. Her writing career has taken her to The Montreal Gazette, several weekly newspapers and magazines, as well as into radio and theatre.  A native Montrealer, she was a founder of the renowned Canadian play development organization Playwrights Workshop Montreal, still going strong after 50 years. On her re-location to Toronto, PWM established the Carol Libman Resource Centre to honour her 20 years of work with the organization.

Mary, Mary, quite contrary, how does your garden grow? With silver bells and cockle shells and pretty maids all in a row.
Mary, what were you thinking? You can't grow silver bells and cockle shells in your garden! Aha….now I understand: This nursery rhyme is the Tudor England version of an editorial cartoon (or modern Tweet, if you will) commenting on the destructive antics of Mary Tudor – familiarly known as Bloody Mary – daughter of King Henry VIII. The "garden" alluded to the graveyards increasingly occupied by executed Protestants. Silver bells and cockle shells – belying the lovely sound – denoted instruments of torture. And the "maids" referred to the guillotine. Good thing the children don't understand the reference.
Interesting, in spite of the bad publicity, Mary is reported to have had something under 300 people put to death, while her father is believed to have done away with tens of thousands. And we think we're living in a violent age!
Remember the grand old Duke of York, he had so many men. He marched them up to the top of the hill and he marched them down again? That turned out to be a very bad idea.   The reference is believed to comment on an event during the 15th. Century Wars of the Roses in England, between the house of York and the house of Lancaster. It seems Richard, Duke of York and his army marched to his castle at Sandal, built on top of an old Norman fortress. For some incomprehensible reason he decided to march his men down to attack the Lancastrians, who promptly overwhelmed his army and Richard was killed.
Of course all countries in all languages have their nursery rhyme. Being a Canadian Anglo, the source of most of the ones I remember originated in English history.
On a more cheerful note – although he existed so far back there are three contenders for the role – we have Old King Cole, that merry old soul. As you will recall he called for his pipe and he called for his bowl, and he called for his fiddlers three…… Another version reads, "he called for his pipe in the middle of the night, and he called for his fiddlers three. The pipe referred to was probably a flute or a recorder. The bowl? Probably filled with something alcoholic to add to the general jollity of the evening.
This certainly implies a chap who liked a good party. Whoever he was, his name was actually "Coel", the Celtic word for "Cole", and would have existed somewhere in the 3rd or 4th. Centuries –during Celtic, Saxon and Roman times.
Whatever the sources and whatever the language, nursery rhymes stay with us forever. They are probably the first words (after Mama and Dada or the equivalent) we say and the last we remember. Even people who have forgotten almost everything else can repeat the nursery rhymes they knew as children, once someone starts the rhyme. It's the same with songs we grew up with. I remember hearing that in the nursing home where the wonderful, world-renowned contralto Maureen Forrester lived toward the end of her life, someone put on a recording of her singing. At the time, she had Alzheimers, but miraculously she began to sing along. There would not have been a dry eye in the room.
But, in these days of Ninja Turtles, instant messaging and all manner of technical devices, do children still learn nursery rhymes? I decided this was important research and queried two "reliable sources" as they say in the newspaper business. The first was seven year old Myles who offered his opinion via his agent (aka Mummy). Yes, indeed, he has learned nursery rhymes and so have his contemporaries. (Disclosure: he happens to be my great grandson, but no prompting or bribery was involved.) The second was Jessica Schwartzman, the Supervisor of Bayview Gardens Child Care who took a moment out of her busy schedule to assure me that "Of course the children learn nursery rhymes".   She recalls reciting them with her grandmother and appeared almost shocked at the thought that I might think that they were disappearing.
So, in the spirit of the fun of rhyming, although it does not measure up to Mother Goose, I will close with the following:
Where, oh where have my glasses gone?
Wherever can they be?
I've looked for them from dusk till dawn,
Perhaps they're with my key.
I think I put them on the desk,
Or could it be the table?
I'm sure I'd find them in a flash,
If only I were able!