Information posted February 9, 2015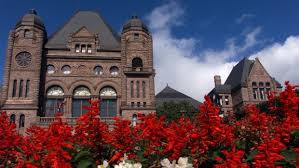 Do you need to get a copy of a birth, marriage or death certificate? Service Ontario — the official provider of Ontario government services – makes it easy. Simply go to ServiceOntario.ca.  It's the quickest and least expensive way to obtain the government documents you need.
There are also a variety of private companies you can use that act as agents for expediting these kinds of certificates. However, they are the equivalent of middlemen who collect and forward your personal information to ServiceOntario. You can't be sure if they store or use your personal information in a secure manner or for how long they keep it.  And, they charge additional fees for service – in some cases – double the actual cost.
It's faster, more secure, and less expensive to go straight to ServiceOntario.ca to order your Ontario birth, death, and marriage certificates because:
the site is available 24/7
online orders have a service guarantee or you get your money back
your personal information is kept secure
you can track the status of your application and receive certificates via courier or Canada Post
you can access more than 40 services online on your computer, tablet or smartphone