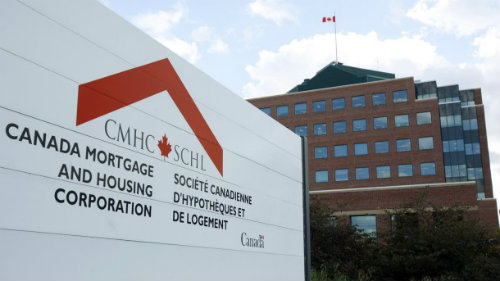 So, we've been warned, but temptation is always lurking, and we consumers are required to be on guard against quick-talking, persuasive scam artists who have been working hard at perfecting their skills at bilking people. Not only do we stand to take a hit on our bank account, but our self-confidence suffers as well.
A recent Toronto Star article informs us that perpetrators of a "cottage scam" are facing charges: apparently they "rented out" a cottage they didn't own, collecting a large deposit in the process. This is the big brother of the scheme to sub-let an apartment for which one does not have a lease; and subsequently absconding with the first months' rent; or the scheme that was operating a few years ago when someone would take out a mortgage on a home they didn't own. The Canada Housing and Mortgage Association at provides words of warning on that one.
The idea of a reasonably-priced stay in an out-of-town location is appealing, and home exchanges are becoming more and more popular. There is a certain amount of trust involved, but in order to minimize the risk research is advised. There are organizations which provide insight, such as A useful aside, is that the site includes comments from people who have tried home exchanges, providing both positive and negative reviews of their experiences.
While not out-and-out fraud there are practices which skate close to the edges of legitimacy: these would include salespeople who insists that they can only guarantee this wonderful price right now; the "contractor" who just happens to be doing some work in the area and noticed that your chimney is about to fall down, but he can fix it today; the door-to-door salesperson who fast-talks you into changing services without giving you time to do your own research.   And while provincial legislation may vary in some details, if you do sign something under duress there are usually "cooling off" periods which allow you to change your mind.
There is a very informative website on the subject which leads you to all provincial and territorial websites, with information and tips on how consumers can protect themselves.
If you do have a complaint about services the site also takes you through the complaints process. Each province has detailed information about what's covered and what you can do about it. These will include refund and exchange policies, how to cancel a contract, what to do if a produce is defective, etc.
When it comes to home renovations, for example, the Government of Alberta has guidelines which can help ensure that your contract covers the work you want done at the agreed upon price. You can find it here.
They also warn you to be wary if they quote a price without seeing the job, demand a large down payment in order to buy materials, provide a post office box as an address or an answering service instead of a direct telephone number, and/or will not commit to a specific start and completion date. Checking personally with people for whom they have done other jobs – and seeing the work – can also be revealing.
The Government of Alberta has a very user-friendly checklist, if you are going to embark on any home renovations. You can find it here.
The Canadian Home Builders' Association also has a program called Get it in Writing. The information on home renovations covers choosing a contractor, written estimates and other consumer protection tips.
The majority of CARP members are retired or planning retirement – even if they continue to do part time work – and rely on investments as well as pension income. Some years ago, although CARP had no direct involvement in the case, we followed closely the battle waged by a senior who had been given disastrous advice by an agent of an otherwise reputable financial institution. He was advised to take out a large mortgage on his home in order to finance a large investment in a volatile group of stocks, with the assurance that this would increase his retirement income. The opposite happened. With perseverance and at considerable cost to his health, he fought for his rights on the grounds that he had been misled. Eventually he achieved a partial settlement.
While some retirees are sufficiently knowledgeable to make their own investments, usually through a broker or a financial institution, many of us rely on investment counselors. Most institutions provide a document called a KYC form – Know Your Investor – before investing for a client. In general terms this covers the ratio of "safe" investments to those which may offer higher return, but also higher risk. A younger person with a reasonable income may wish to take a chance from time to time in order to maximize his investment, but a retiree usually has no opportunity to make up for any substantial loss.
IROC, the Investment Industry Regulatory Organization of Canada, provides information about marketplace regulations, and also for investors there is guidance about how to resolve disputes, or make a complaint.  You can also research the site to get information on an advisor's certification, or find out if the firm is on the regulated dealer list, for example.
You can also do due diligence with information from the CSA (Canadian Securities Administrators)  This is the organization of securities regulators of all provinces and territories which is primarily responsible for developing a harmonized approach to securities regulation across Canada.
An informative response was given to three questions asked by CARP on the subject of investor protection in 2012. You can find the response at here.