D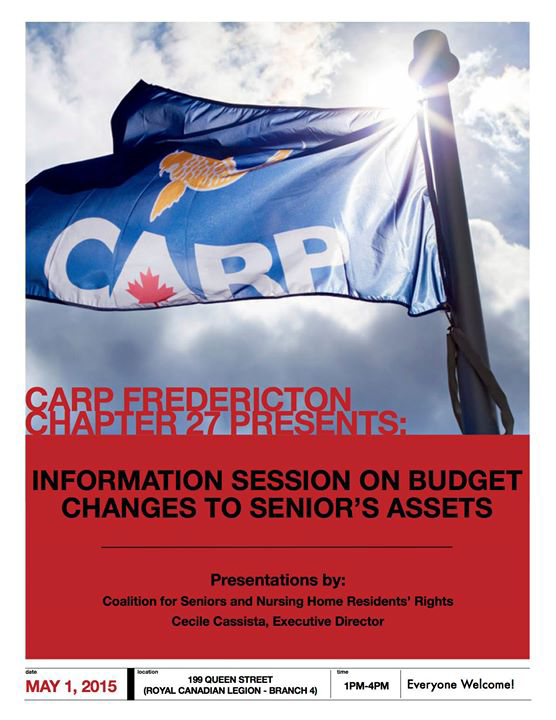 ear CARP Fredericton Member,
You are invited to an information session on the recent changes to the seniors' assets as proposed in the recent provincial budget.
The session, hosted by CARP Fredericton, will include a presentation from Cecile Cassita, Executive Director of the Coalition for Seniors and Nursing Home Residents.
Ministers Cathy Rogers and Stephen Horseman have been invited to speak as well.
When: Friday May 1st. 2015
Where: Royal Canadian Legion Branch 4
             199 Queen St
              Fredericton, NB
Time: 1-4 pm
All are welcomed.
Your  Chair, Suzanne Maltais
455 2620