This month's CARP Seminar presents two keynote speakers:  Patricia Cruz of Angels There For You will be speaking on "There's More to Angels there For You than Meets the Eye" and Lauris Williams of the Richmond GOGO's, also known as the GOGO Grannies, will be at the May 7th CARP Information meeting.
Thursday, May 7th, 1 – 3 PM at our new location
In the Pioneer Church (Heritage White Building behind the main church)
at the South Arm United Church Campus at 11051 No. 3 Road and Steveston Highway.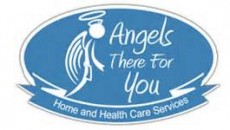 Angels There For You offers home support and caregiving services to seniors and their families in Metro Vancouver, and the Richmond GOGO's raises funds for the Stephen Lewis Foundation which supports grandmothers in Africa who are raising the orphaned children of parents who have died from the Aids epidemic ravaging the country.
This will be both informative and thought provoking.  Join us at our new location and bring a friend.
You might also want to get involved in helping with the big SHARE (Seniors Health and Resources Expo) event being planned for Saturday, June 27th at the South Arm United Church Campus from 10 AM to 4 PM.  See details about this event and volunteer opportunities in a separate posting.  For more information, call Geoff at 604-240-8085