Seniors Health and Resources Expo (S.H.A.R.E.) will take place on Saturday, June 27 from 10 AM to 4 PM at the South Arm United Church Campus, No. 3 Road and Steveston Highway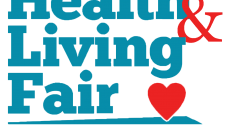 Seminars
Various informational seminar topics by subject matter experts
30-minute presentations with 15-minute Q & A sessions held every hour on the hour
Food Extravaganza
Come and enjoy a full multi-cultural 'flavour' to the day!  A food for every taste!
Japanese, Malaysian, Cantonese, Filipino, Indian, Vietnamese, French, Canadian/American, Italian, etc.
CARP will run a cultural BBQ – pork, chicken and salmon on a bun with a Chinese twist
Tim Horton's canteen
ABC Restaurant, IHOP, Boston Pizza will be invited to set up
Numerous food trucks are invited to set up.
Entertainments:
Individual performers
Groups/bands
Dancers/dance troupes
Guest speakers and dignitaries
Literally 100's of Door Prizes!
Play-land for the kids and grandkids
Free admission for all members of the public
Free parking
 Conveniently located at the
 South Arm United Church Campus
at
11051 No. 3 Road (on southwest corner of Steveston Road)
on
Saturday, June 27th, 2015
Gates open at 10:00 a.m. and close at 4:00 p.m.
For more information or to volunteer, contact: G. A. (Geoff) Cowman
at 604-240-8085 or email [email protected]