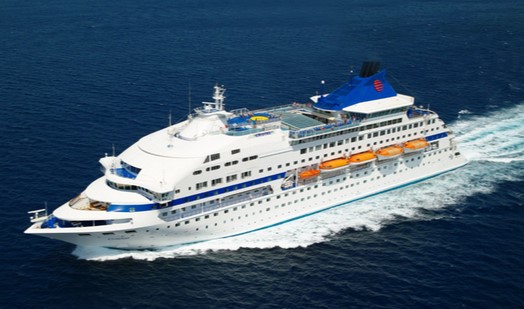 CARP Cuba Cruise is being organized by Cruise Holidays | Luxury Travel Boutique for CARP Members and their friends. The cruise will sail from Montego Bay, Jamaica on Friday, February 5, 2016 and stop in Santiago de Cuba, Havana, Maria la Gorda and Cienfuegos before returning back to Montego Bay.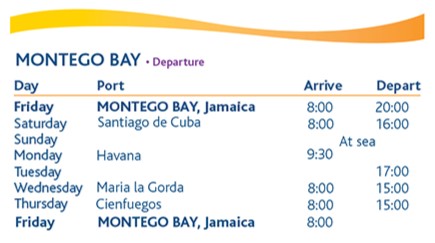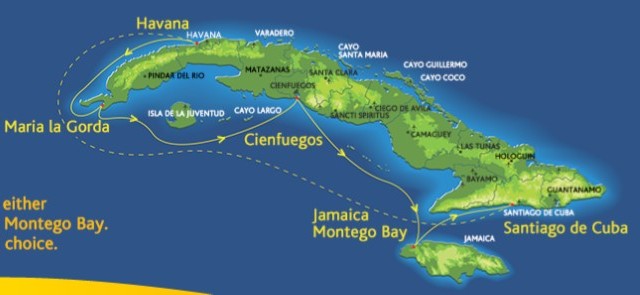 Pricing for the cruise is very reasonable and starts at C$821 pp plus$178 pp with air at $750 pp.  A deposit of $250 pp  is required to make a reservation and there are early booking discounts before August 31, 2015 and November 30, 2015.

Call or email Lola Stoker at Cruise Holidays | Luxury Travel Boutique – 905-602-6566 [email protected] for complete details!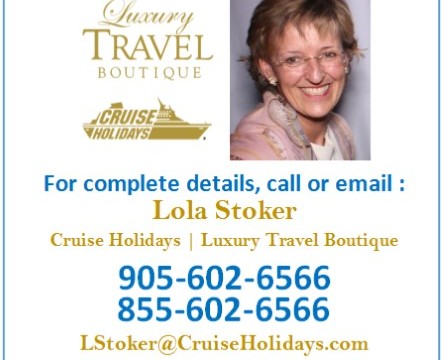 Cruise Holidays | Luxury Travel Boutique is a Missisauga, Brampton, Etobicoke, Toronto based cruise travel agency serving CARP members and other clients anywhere in Canada.  Cruise Holidays | Luxury Travel Boutique is located at 5160 Explorer Drive, Suite 38, Mississauga, Ontario, L4W 4T7, TICO # 50020180.  Website: http://luxurytravelboutique.cruiseholidays.com/