Mobile Personal Emergency Response with GPS.
New Product for Family Caregivers!
Are you an active senior living alone?

Are you caring for someone that may need help?

Caretrak can help!
The Caretrak solution enables independence and peace of mind with a one click connection to care when it's needed.  This lightweight unit is programmed to call the primary care contact of choice or the 24/7 emergency response centre. It can be used at home or on the go -Canada-wide.When help is needed, the user presses the SOS button and connects to their care contact. At the same time, text and email alerts with GPS location information are sent to multiple contacts to keep everyone informed.
To view a video at this year's "Aging at Home Show" please Click Here.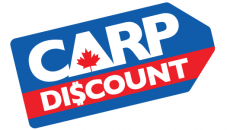 Get 10% off monthly service fee and a free 2-year CARP membership  
 IMPORTANT: PLEASE USE COUPON CODE CARP AT TIME OF ORDER
How to Redeem this offer:  
Call 1-855-333-3381 or visit www.caretrak.ca