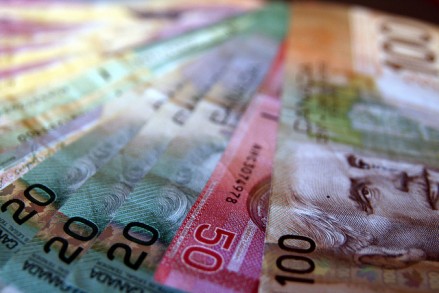 Financial abuse of anyone – particularly seniors – can be blatant, but more likely incremental and insidious, but it's still Elder Abuse. Unfortunately, one month – June – designated to highlight the problem isn't nearly enough to stop unscrupulous people from taking advantage of the vulnerable.
A member in B.C. recounts the following: My Mom, when she was first diagnosed with Alzheimer's, still wanted to do things on her own. She realized she couldn't drive any more, and hired a company which advertised a service for driving seniors. I began to feel uncomfortable with the familiarity the driver exhibited, all designed to make him seem like a real friend, and therefore, trustworthy. I demanded that Mom let me start paying his fees and checking his invoices. He was ripping her off by thousands of dollars. Once he realized I was on to him, he disappeared.
Recently the Alberta Herald reported on a two-day conference entitled, Face It: Elder Abuse Happens, sponsored by the Alberta Elder Abuse Awareness Network and Alberta Seniors. Keynote speaker was Paul Greenwood, Deputy District Attorney in San Diego, who discussed the positive effects of a law passed in 2005 in California that requires credit unions and banks to report suspected elder abuse. If the bank has reasonable grounds to suspect exploitation is going on, they're protected from any legal action a customer might take for invasion of privacy, resulting in the banks becoming much more vigilant and protective of seniors.
Calgary's Kerby Centre is in the forefront of providing resources for seniors. Deb Runnals, the Senior Manager of Wellness and Support Services, says a similar law is needed here. Banks have been contacting the Centre more and more with their concerns. However, any law which would require banks to investigate scams and possible fraudulent activity would have to come under federal legislation.
Kerby staff members report that too often seniors are pressured into lending money or giving assistance to family members, and feel too uncomfortable to ask to be repaid, or embarrassed to let other know they've been taken advantage of.   Sometimes, even if the senior knows she's being abused, she won't report.
Calgary's Elder Abuse Response Team investigated more than 400 cases of elder abuse between 2011 and 2014. The Calgary Herald reports that Kerby Centre elder abuse line received more than 2,000 phone calls, mainly from people wishing to know how to spot elder abuse, resulting in about 100 being investigated.
With the potential for financial abuse becoming more and more evident, in the absence of federal legislation, what are the Canadian banks doing about the situation?
While most alert tellers will flag suspicious transactions, they have no obligation to do so, which is an unreliable way of preventing such activity. We polled the major Canadian banks, with few responses, but did receive a detailed reply from the Canadian Bankers' Association.
Kate Payne, Media Specialist with that Association, referred my questions to Maura Drew-Lytle, Director of Media Relations and Communications.
Here are the condensed questions and answers:
We have heard of cases where people have been taken advantage of by caregivers, service providers, or even family members.  If someone who has been a client of a bank for considerable time suddenly requests large withdrawals, a teller might flag the transaction. Is this standard procedure? Are there laws which require that the bank report such incidents?
Banks are very aware of the issue of financial abuse of seniors and understand that they have an important role to play in helping their clients to avoid financial abuse. There are no regulations and each bank has their own specific policies in place to help their clients avoid financial abuse.  It is important to remember that each situation is different and that banks must strike the appropriate balance between helping to prevent financial abuse and protecting the privacy rights of their clients.
That being said, when unusual banking activity is identified a bank may take steps similar to the ones you mentioned. Banks may put cautionary notes on the accounts, make efforts to contact the customer to check with them about the activity and, if appropriate, request a lawyer's sign off before processing large dollar amounts.
The CBA has developed red flags and common scenarios that front line bank staff can use to help identify financial abuse and escalate it within their bank.  For example, one of the things that would prompt bank staff to investigate would be sudden changes in a customer's banking habits.
In the past, federal privacy legislation has prevented banks from discussing a senior's situation with family members or authorities, even if the bank thought the senior was the victim of some form or financial abuse.  As part of the review of the Canadian privacy legislation, the banking industry called for changes to allow banks to make disclosures of personal information to family members or authorities without consent to help prevent financial abuse.  Bill S-4, which just received Royal Assent last week has addressed our concerns and will now allow banks to reach out to police and other agencies, as well as next of kin or other authorized representatives to get help for their customers to prevent or investigate suspected financial abuse. 
If someone's credit card has been used by an unauthorized person, or if there is an unusually high amount charged in an unfamiliar location, will the credit card company question the transaction, and if it does go through, will they cancel the charge?
There is a common misconception that credit card companies are the ones that reverse fraudulent charges from credit card accounts, but this is not the case.  It is the card issuer (bank, credit union etc.) that does this.
Banks are electronically monitoring all credit card and bank transactions looking for unusual activity, and may block a transaction and contact the cardholder if they suspect fraud.  Banks look at each instance on a case-by-case basis.
It is important to point out that cardholders have an obligation to protect their credit card and PIN and not share it with anyone.  If a senior feels that they need to have someone help manage their financial affairs, they should talk to a lawyer about how best to do that.  Joint accounts and Powers of Attorney are ways to do that, but there are things that seniors should be aware of before entering into these arrangements.  We have helpful information on our website about joint accounts and Powers of Attorney, as well as general information about financial abuse, at this link: http://www.cba.ca/en/component/content/category/92-protecting-yourself-from-financial-abuse
The CBA is taking steps to educate seniors and help them protect themselves from becoming a victim of fraud and financial abuse. In addition to the information on our website (link above) the CBA has a program, Your Money Seniors, that is presented free of charge to seniors' groups across the country by bankers who volunteer their time and are invited by seniors' groups.  Of the three modules available, one module deals with recognizing the signs and protecting yourself and your loved ones from financial abuse.  More information can be found at www.yourmoney.cba.ca/seniors
SCAM ALERT: The Canada Revenue Agency never calls saying you owe money, and to send them the cash. If you do owe on your Income Tax, a detailed accounting will come by mail.
And hotels, airlines and credit card companies are not offering wonderful deals if you just give them your credit card information. These calls are coming from off-shore, which is why you're getting them, even if you are on the 'No Call' list.
Click here to learn more about CARP Action Against Elder Abuse Policy Paper
Protecting your rights against fraud
Newfoundland Adult Protection Act- A Model to Emulate
CARP Elder Abuse Poll Report
Action needed to stop elder abuse: Advocates