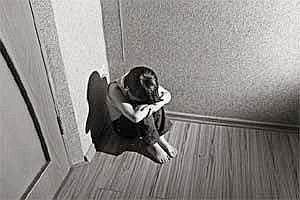 Fiction is history through the eyes of real people. It is an invitation to live those events, albeit from the safety of your own easy chair.
We have a Book Club in our apartment complex. While many book clubs invite professionals to lead the discussion, ours is a "do-it-yourself" enterprise, which began some ten years ago. We meet once a month and a volunteer chair keeps us from falling too far off the track at our meetings, updates us with contact information for members and reminders about which book comes next. We're a motley assortment, with probably a 30-year age range, coming from many parts of the world. We take turns suggesting a book, lead that particular discussion, and everyone has a chance to comment.
In addition to the social aspect, one of the greatest values is discovering books some of us might never have heard of. Recently "Indian Horse", by Richard Wagamese was the choice. Wagamese is Ojibway, born in 1955, near Minaki, Ontario and is an award-winning author and journalist.
Although he, himself, did not attend the Residential Schools, his parents had, and Richard and his siblings became victims of the system which had traumatized their parents. He became a ward of Children's Aid, lived in two foster homes, and then was adopted into a family where he was subject to beatings, as well as mental and physical abuse. He writes, "It was as much an institutional kidnapping as a residential school." He ran away when he was 16. If you type Richard Wagamese – Speaking My Truth into your browser, you'll find his story, told in his own words.
That story is both heart-breaking and inspiring. Somehow he escaped his demons, and during the past 20 years, has become an award winning journalist, novelist, published poet and biographer. His most recent book is "Medicine Walk", published in 2014.
"Indian Horse" was the winner of the Canada Reads People's Choice Award, a Globe and Mail top 100 Books of 2012, and was short-listed for the International IMPAC DUBLIN Literary Award.   When the story begins, the main character, Saul Indian Horse, is in a treatment centre, and finally becomes convinced that the only way he will find peace is through telling his story. Forcibly ripped from his family and sent to a Residential School, his talent for hockey seems at first to be his salvation, but in the Canada of the 1960's, racism and cultural alienation almost destroy him. Wagamese takes you, the reader, with him all the way with Saul, as he recounts his life, and finds his way back home.
With the report and recommendations of the Truth and Reconciliation Commission, we cannot but be aware of the enormous damage done to First Nations of this country through the Residential Schools system. The first ones opened in the late 1830's, and the last one closed in 1996. In the 1930's there were about 80 such schools in Canada. Overall, there have been 130, in every territory and province, except for Prince Edward Island, New Brunswick, and Newfoundland. Some 150,000 First Nations, Inuit and Metis children were forcibly removed from their homes and taken to these schools.
Living in Sault Ste. Marie from 1949 to 1956, I knew there was a school close by, right there on the St Mary's River, called the Shingwauk, operated by the Anglican Church. In my ignorance about what was really going on, I assumed it was simply a boarding school for First Nations children. Of course, life there was not that simple.
Recently I spoke with Frances Luther, a Cree elder, who now lives in Missinabie. She was taken to the Shingwauk in 1941. She was six years old. "My mother had to let me go, or she would have gone to jail ." Her father was in the army. Every Sunday Frances waited for her mother, who made the long trip from her small settlement near Chapleau, first by canoe, the last part on foot, along the railroad track.
What happened if she spoke Cree? " If you were caught you were punished." I asked what the actual education was like. After all, that was supposed to be the purpose of these schools.
"Not very good. We did have some good teachers, but not enough. The classes were over-crowded. One of our teachers, who was very nice, was 86. We had to help her. I left at 16 with no life skills, no training, no way of knowing how to get a job." Although this began to change for the better later in the 1950's, thousands like Frances, had to fend for themselves in a hostile world.
She went to White River to live with her sister and brother-in-law, and tried to get a job, only to be confronted by racism. Still, she survived. And so did the Shingwauk. In 1971, on that site, Algoma University College was established. Initially affiliated with Laurentian University in Sudbury, it now was able to offer university programs in Sault Ste. Marie, and in 2008 it became a University in its own right.
Fully acknowledging its history, Algoma University College is also home to a ground-breaking initiative. The Shingwauk Project was founded in 1979 by the University and the Children of Shingwauk Alumni Association (CSAA). It is a cross-cultural research and educational development project, which more recently has evolved into the Shingwauk Residential School Centre (SRSC) at Algoma University, which is currently gathering the history and activities of the Shingwauk and Wawanosh Indian Residential Schools, which existed from 1873 to 1970 on what is now the university campus.
The website: http://www.childrenofshingwauk.ca/shingwauk-residential-school-centre will give you a fascinating glimpse of life in Canada's nefarious Residential School system, as well as how the graduates have taken that history, and woven it into projects promoting "sharing, healing and learning", which continue daily through the work of the SRSC as well as the Children of Shingwauk Alumni Association (CSAA).
Frances Luther tells me that for many years, she participated in seminars and meetings, recounting her experiences growing up at the Shingwauk. I asked her what life was like now, in Missinabie.
"It's beautiful", she said. "The weather is great, and we're doing well. Lots of tourists. Blackflies? Well, yes, but they're not too bad today."
I asked if she had email. She said she doesn't. I told her I'd send her this story in hard copy. I hope she approves.