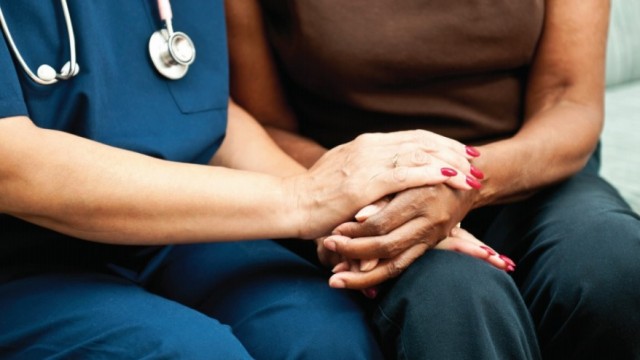 On a daily basis, more than 10,000 Canadians are injured from a fall, burn or a traffic collision or any other form of unintentional physical harm caused by accident, many of which are serious enough to require medical attention. The Cost of Injury in Canada report by Parachute a national, charitable organization dedicated to injury prevention, produced in collaboration with the Conference Board of Canada and Public Health Agency of Canada, quantifies the staggering cost of injury to Canadian families, healthcare system and society at large.
Parachute and Conference Board of Canada identify preventable injury as the leading cause of death for Canadians aged 1 to 44, costing Canadians more than $26.8 billion a year and 15,866 lives in 2010. Of total costs related to preventable injuries, $15.8 billion is attributed to healthcare costs and $10.9 billion are incurred due to loss of productivity as a result of hospitalization, disability and premature death. Alarming projections show that if nothing is done to disrupt current trends, the cost of preventable injuries will soar to $75 billion and result in a loss of 26,390 lives, an unsustainable 180% increase by 2035.
According to Statistics Canada, every year it is estimated that 1 in 3 seniors aged 65 and older are likely to fall at least once, translating into over 1.6 million seniors who fell at least once in 2010, with 85% being hospitalized as a result of a fall related injury. Furthermore, over one third of seniors who are hospitalized as a result of a fall are placed in long term care, not a favorable outcome for many who would like to remain at home and maintain their independence for as long as possible.
Research suggests that almost half of Canadian seniors who fall also experience serious injuries such as fractures and sprains, and 95% of hip fractures are due to falls in those over the age of 65.
The good news is that vast majority of such injuries are both predictable and preventable. Enough is known about how these injuries happen and under what conditions, and who is most at risk and what can be done to ensure prevention.
The best approach for preventing falls among older adults includes a falls risk assessment and a follow up management program tailored to an individual's risk factors and setting. In addition, local governments must ensure that their communities are age friendly in their design and take into account a range of mobility needs, allowing people of all ages and abilities to meet their daily living and healthcare needs, remain physically active and engaged in their communities without making drastic changes in their living arrangements.
Universal design inspired by barrier free housing intended for persons with physical disabilities, has helped to create housing in which people of all ages and all levels of ability live comfortably and independently for as long as possible by including elements such as power door openers, large bathrooms and other features that make a home accessible and safe for everyone. The principles of universal design can be applied to designs of products, building codes, transportation and many other areas.
CARP is in agreement with report's findings, calling on governments and healthcare providers to take comprehensive, effective action that will prevent injuries and save lives, while making aging at home a reality for older Canadians. Fall prevention is of critical importance as our population ages, without successful prevention strategies, we will face a difficult and pressing issue of providing treatment and facilities to care for those who have been injured due to a fall.
Considering the current rate of falls in Canada, each province will need to build several new hospitals to accommodate the growing number of people who will require support after a fall, unless prevention efforts are put in place that ensure Canadians have access to health education and awareness as well as the necessary tools to take action.
July 10, 2015
Click here to learn More About Available Resources for Falls Prevention
Click here to learn more about Seniors Risk and Perceived Risk of Falling
Click here to learn more about Accessible Housing by Design
Click here to read CARP's Healthcare Innovation Submission
Click here to learn about CARP's call for Age Friendly Cities/Communities