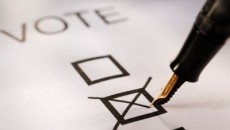 CARP, Avalon Chapter #1, in collaboration with the cooperating organizations of the Newfoundland and Labrador Coalition of Pensioners', Retirees' and Seniors' Associations, is sponsoring an all party forum.
You're invited to attend along with any of your friends and family. We're counting on you to spread the word for this important event.
Date:          Thursday, October 1, 2015
Time:         7 p.m.
Location:   Knights of Columbus Hall on St. Clare Avenue, St. John's
Expected candidates:
Ryan Cleary, NDP MP for St. John's South-Mount Pearl
Seamus O'Regan, Liberal Candidate for this same district.
An invitation was extended to the Conservative Party of Canada and a chair will be available for their Candidate.
This forum will focus on a full range of seniors' issues and the candidates will be expected to address their party's platform on these issues. Topics will include:
health care
financial security,
federal income security programs
federal-provincial relationships affecting seniors care
healthy aging will be addressed.
This date is particularly significant for this forum because October 1 is National Seniors' Day and the United Nations International Day of Older Persons.
The goal of this forum is to raise the issues affecting seniors in a public venue to ensure your concerns are on the radar of the federal parties and their candidates seeking your vote on Election Day.
CARP is a non-partisan association so is not endorsing a specific party. Your vote is a personal decision and CARP encourages you to vote on Election Day (or in any one of the advance poll opportunities.)