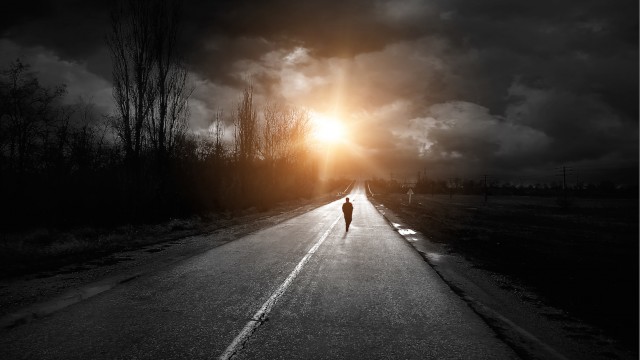 "Nobody lives forever." We say that flippantly, but the manner of our departure concerns us all. When we finally stop to think about it, we realize that a certain amount of planning would be a good idea. Get wills in order, check that the chosen executor is still able to fulfil that function and when the time actually does arrive, make sure whoever holds Power of Attorney for Personal Care, knows our wishes. If we can, most of us want to "shuffle off that mortal coil" (as Hamlet put it) in our own bed. Next best choice would be a hospice dedicated to making our final hours pleasant, comfortable, pain free and where family and friends are welcome at any time of day or night.
How to accomplish this can be a conundrum. The good thing is that the need is becoming recognized, the bad thing is that the need far outstrips the availability of hospices, either 'stand alone' or as part of existing care facilities. When the time comes – either for ourselves or for a friend or family member – where do we find these facilities? Who can we turn to?
A starting point would be the Canadian Hospice Palliative Care Association. The background information is informative, but if you want to know what's available in your neighbourhood, click on ABOUT US which will provide an overview of the provincial organizations.
Quebec has 29 hospices and you can locate them as well as other sources of care when you click on RESOURCES. They range from those with just a few rooms to much larger facilities. Currently there are intense discussions regarding any possible role doctors in these centres might have to undertake when The Act Respecting End of Life Care goes into effect later this year.
Nova Scotia does not have any actual hospices that provide one's last "home". However, in many communities they do have member organizations which provide care in your home, or in a seniors' residence. In most cases they do not charge for their services, and raise budgets via fund-raising. The government of Nova Scotia has recognized the increasing need and in May 2014 launched an Integrative Palliative Care Strategy: Planning for Action in Nova Scotia. This will be co-ordinated by the Department of Health and Wellness.
Four member societies of Nova Scotia Palliative Care Association have begun initiatives to build stand alone hospices. Wendy Fraser is the Chair and CEO of the Greater Halifax Hospice Society and Aurelle Landry is Executive Director of Hospice Great Breton.
Wendy Kurchak is the Communications & Fund Development Coordinator for the Alberta Hospice Palliative Care Association. I asked her what the first step would be, when a resident of that province needs their services. Her advice is to start with a palliative care team. In Alberta, a family doctor makes the first referral to the team, and they will then contact the patient for an assessment meeting. The Alberta Health Services is the gatekeeper for any hospice which receives health care funding, which includes most hospices in that province. The hospice palliative care team helps the patient and family request placement at a hospice in their community. Generally a patient is able to list three choices, but ultimately the decision comes down to availability. If the patient prefers another community, a Transition Consultant becomes involved.
Each hospice sets its own criteria for admission; the patient would need to agree with the philosophy of hospice care, and have symptoms which can be managed by the facility. In other words, your end-of-life philosophy and that of the hospice, should match up. Once in, you will be cared for by a team: a physician, nurse, social workers, counselors, home health aides, clergy if wanted, therapists and volunteers. They will work collaboratively with you, providing care in their area of expertise. There is no cost for hospice care. There might be some costs for extra services, but many are covered in whole or part, by government health care coverage. Most free-standing hospices are non-profit, donations are always welcome. Visit the Alberta Hospice Palliative Care Association to learn more about how to access palliative care in Alberta.
Alberta – like every other part of the country – lacks sufficient hospice beds. Part of the work the Association does is to support groups interested in developing more community based centres. For the past several years the AHPCA has sponsored educational sessions throughout the province. On their website click on 2016 ROADSHOW for details.
In Manitoba, Palliative Manitoba disperses information to the regions regarding services available. When someone receiving palliative care at home requires a bed, the family doctor will send a referral to a hospice and arrange a placement. There are only two stand-alone hospices in Manitoba. One is Grace Hospice, a free standing facility on the grounds of the Grace Hospital, and is located at 300 Booth Drive in Winnipeg. Compassionate, responsive care is provided by staff, physicians and volunteers. It opened in January of 2004, and has 12 spacious rooms, equipped with television, microwave, private bath and shower and other amenities, as well as a pull-out bed for family members who wish to stay with the resident. The cost is $30 per day, payable at the end of each month. This includes 24-hour nursing care, food preparation, housekeeping, computer access, etc. Families can join for meals at a reasonable cost. Importantly, resident medication costs – with few exceptions – are covered by the Manitoba Health Pharmacy Drug Access Program.
The other free-standing hospice in Manitoba is Jocelyn House at 177 Egerton Road, Winnipeg. It opened in 1985 and is a comfortable home for four residents, set on a wooded riverside property. They offer high quality, progressive care, in an environment where residents and their families have the power to make decisions about care, where families are encouraged to ask questions, and people come and go as they would in their own homes. Cost is similar to that at Grace Hospice: $30 per day. Two other health care institutions have areas dedicated to palliative care, with services similar to those available in the hospices described, although the ambience is still more institutional than homey. One is in the St. Boniface Hospital, the other at Riverview, in Winnipeg.
As in every hospice, volunteers pay a key role, and fund-raising is an ongoing necessity.
(Our exploration of hospices and the associations which provide this type of care across Canada will continue in the next issue of CAROL IN YOUR CORNER, CARPActionOnLine)