Information posted October 16, 2015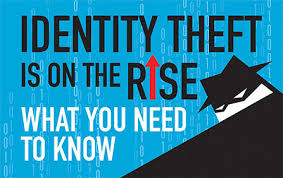 For our Community Meeting in  Burlington in October we will have two presentations:
Art Dyck – Risk Management Consultant – Legal Shield
"The implications of Identity Theft. What you need to know and how to prevent it."
And
Nathan Kupusa – Solutions for Aging
"A New look on Retirement"
A satirical look at the investment practices of a young adult versus a senior. Examining the 3 main motivators in retirement for the "New Age" senior and why they are important to consider when planning for this phase of life.
Our Burlington meeting will be held on Tuesday October 27th, 2015  at the Seniors Centre, 2285 New Street, Burlington.
Our meeting will be held in the evening. Doors will open at 6.30pm with the main meeting taking place between 7.00pm and 9.00pm. Coffee and tea will be available.
Please be aware that if room capacity limits are reached we may have to restrict entrance in order to comply with building safety code regulations.
The meeting will begin with a short welcoming address from our Chairperson, Tom Carrothers. Tom will also provide a brief update on your CARP Halton Chapter and CARP National activities.
This will be followed by our featured presentations.
As usual we have a number of sponsors for this meeting. We will be very pleased to welcome them and to thank them for their support. They will all have tables where you will be able to chat with their representatives and pick up additional information.
The break between the presentations  will allow time to socialize with fellow members and to spend more time visiting our sponsors.
Sponsors:
Burlington Memorial Gardens: Burlington Memorial Gardens, part of the Arbor group of cemeteries and funeral homes, features over 100 acres of beautifully landscaped and immaculate gardens and is located in the historic Niagara Escarpment.  They have been assisting families with their final arrangements since 1979.  They provide compassionate, personal & professional guidance both in an immediate time of need but also specialize in pre planning, making arrangements in advance to provide peace of mind and eliminate the emotional and financial burden on families.
Legal Shield: Legal Shield gives you the advice you need to deal with everything from the trivial to the traumatic. Our services will protect you and empower you to worry less and live more. Call us, we can help – 905-963-7452 or visit www.legalshield.com/info/carphaltonchapter
Drury Lane Theatre: Discover the shows that will be playing at this local theatre.
Zoey's Consignment Furniture, Burlington's Upscale-Resale Furniture Store: At Zoey's, we CONSIGN, DISPLAY, ADVERTISE and SELL an eclectic selection of Quality Home Furnishings.
Our meeting will conclude with a few closing remarks from Tom and our 50/50 draw. We encourage you to support this draw as proceeds help defray the costs of putting on our meetings.
Our meetings are FREE. Please support your Chapter. We look forward to welcoming all members and their friends.