Information posted November 12, 2015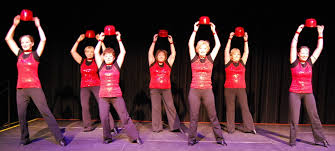 2015 SPECTACULAR SHOWCASE
Tickets available now!
The "Spectacular Showcase" returns this December 28th and 29th after a successful two-show run in December 2014.  Sponsored by the Town of Oakville, the high-energy cabaret style variety show was virtually sold out for both performances last year. A talented mix of close to 50 performers took to the stage at the Queen Elizabeth Park Community & Cultural Centre's "Black Box Theatre" making it the largest show yet staged at the facility. The audiences were entertained by a talented mix of singing, dancing and other varied entertainers reviving the "Spectacular" concept of the 90's.
This year's show promises to be another lively cabaret with new acts and old favourites. There will be dance, song, comedy and more!
Get your tickets early to avoid being disappointed!
To purchase tickets:
QE Park Older Adult Centre – 905-815-5979 (ext. 4673)
Sir John Colborne Seniors Centre – Oakville Seniors Centre