Information posted December 1, 2015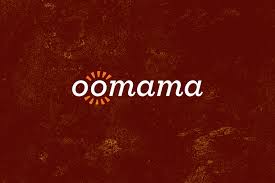 Ten years ago this month, a group of women heard Stephen Lewis speak at a church in Oakville about the AIDS pandemic in Africa and how the African grandmothers, the unsung heroes of the continent,  were caring for millions of orphaned grandchildren. We knew we had to do something and so Oomama was formed.
We are a group of women, grandmothers and grandothers, west of Toronto, from Grimsby to Mississauga, who have been inspired by the work of Stephen Lewis and The Stephen Lewis Foundation. We are part of the Grandmothers to Grandmothers Campaign over 240 groups across Canada . We challenge ourselves, our community, and our country to raise awareness and to generate funds on behalf of the grandmother caregivers in AIDS ravaged Africa.
As we reflect on the past ten years, we look at all Oomama has  accomplished. However, there is still a need to continue to raise awareness of the African grandmothers and their courageous battle  and to continue to raise funds for them, so that together we may  truly turn the tide of AIDS in Africa.
Please CLICK HERE for our Fall Newsletter. We hope you will enjoy reading it and we thank you for your continued support.
To find out more about Oomama please CLICK HERE.