Information posted January 18, 2016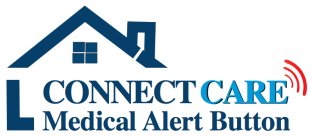 HALTON CHAPTER
Connect Care offers state-of-the-art technology allowing individuals to remain living safely and independently at home for as long as possible by offering easy-to-use revolutionary tools, technology and services at affordable prices.
With Connect Care, you're never alone.  Help is available 24 hours a day, 7 days a week.  A simple press of a waterproof button, worn as a bracelet or pendant, connects you with a professional Connect Care  Medical Alert representative and gets you the help you need fast.
Choosing the right medical alarm provider is a critical decision.
Connect Care is a personal response service owned and operated by Halton Healthcare and has been serving Halton and surrounding communities since 1990. All net proceeds support hospital programs.
Connect Care is proud of their exceptional personalized customer services. Their clients are their biggest referral sources.
Benefits
Affordable Pricing
Easy to use
Two-way voice communication
Breakaway safety cord
Monitored 24/7
Waterproof
No equipment to purchase
Record up to 6 medication reminders
Auto fall detector available
NO CONTRACT
PROUDLY A CANADIAN COMPANY – calls are answered in Canada only
Hospital owned and operated for over 25 years
Provides safety and security for:
Anyone who lives alone or is alone at times
People who have been discharged from the hospital and require additional help
Anyone with difficulty walking or at risk of falling
People with medical conditions such as: Arthritis, Dementia, Cancer, MS, Stroke, Parkinson's, Epilepsy, Heart Disease, Vertigo, COPD
CARP Halton Chapter is pleased to partner with Connect Care to offer this exceptional resource to our valued Members. If you identify yourself as a CARP Halton Chapter Member, your Chapter will receive a referral fee. CONNECT CARE, through Halton Healthcare, has provided us with an excellent revenue sharing program.
Connect Care Medical Alert Service
For further information, please contact Connect Care at :
905-338-4357    1-800-665-7853 or visit  www.ConnectcareMedicalAlert.ca