For immediate release: Wednesday, January 27, 2016
CARP President and CEO Moses Znaimer Appoints Wanda Morris as Vice President, Advocacy and COO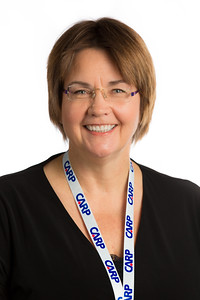 TORONTO, Jan 27, 2016: CARP – A New Vision of Aging for Canada, Chairman, President and CEO Moses Znaimer today announced that Susan Eng has departed CARP effective immediately.
Moses has also announced that Wanda Morris has been appointed as CARP's new Vice President of Advocacy and COO.
Most recently, Wanda was CEO of Dying With Dignity Canada (DWD Canada) where she led a strategic campaign for legislative change leading up to the Supreme Court of Canada's decision in the ground-breaking Carter v. Canada case for the right-to-die with dignity. In the process, Wanda established her reputation as a key influencer and go-to commentator in national discussions on issues of importance to all Canadians, particularly those as we age.
Wanda brings to CARP years of successful advocacy and policy development, plus a track record of fundraising results and practical business expertise gained from three decades as a CPA including seven years with PriceWaterhouseCoopers in Vancouver and Melbourne, Australia.
"I first came to know Wanda through my ideacity conference where I featured her as a speaker. Wanda is also a frequent commentator on Zoomer Radio and Zoomer Television. I am confident that Wanda will apply all of her expertise and experience for the benefit of CARP and our 300,000 members Canada-wide," said Moses.
MEDIA CONTACT
Leanne Wright
ZoomerMedia Limited
[email protected]
416.886.6873