Information posted January 27, 2016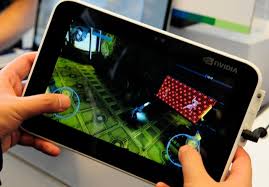 Sheridan Centre for Elder Research invites you to participate in a research project that will help students from the Bachelor of Game Design program work with the Centre to design a new game for the tablet. Our goal is to create a game that can encourage social connections between older adults and as part of that project; we are play testing some of the popular games currently on the market to better understand why they are successful.
There will be two separate play testing sessions for men and women 60+ who are comfortable using touch screen devices: one session will be for individuals who do not have a lot of experience using touch screen devices or do not use them frequently, and the other will be for individuals who are experienced with touch screen devices and use them frequently. (This project is not suitable for anyone who has never used a tablet or touch screen device before.)
Date: Tuesday, February 2, 2016
Session 1, 10:00-11:00am: inexperienced/infrequent tablet users
Session 2, 2:00-3:00pm: experienced/frequent tablet users
Location: Sheridan Centre for Elder Research, room K101
If you would like to participate in this project please email Kathryn Warren-Norton at [email protected] to register.
Space is limited, so be sure to include your choice of session and your license plate number so we can arrange for complimentary parking.