Information posted February 2, 2016
Our January meeting where we featured Winter Driving plus the Senior License Renewal Process proved to be a resounding success so much so that seating was a problem at Burlington. As our meetings become more popular if at all possible please consider attending the Milton location where we have more space. Meetings at both locations are exactly the same and Milton is an easy drive from the north Oakville and north  Burlington areas.
The photo below shows the large group in attendance at Burlington.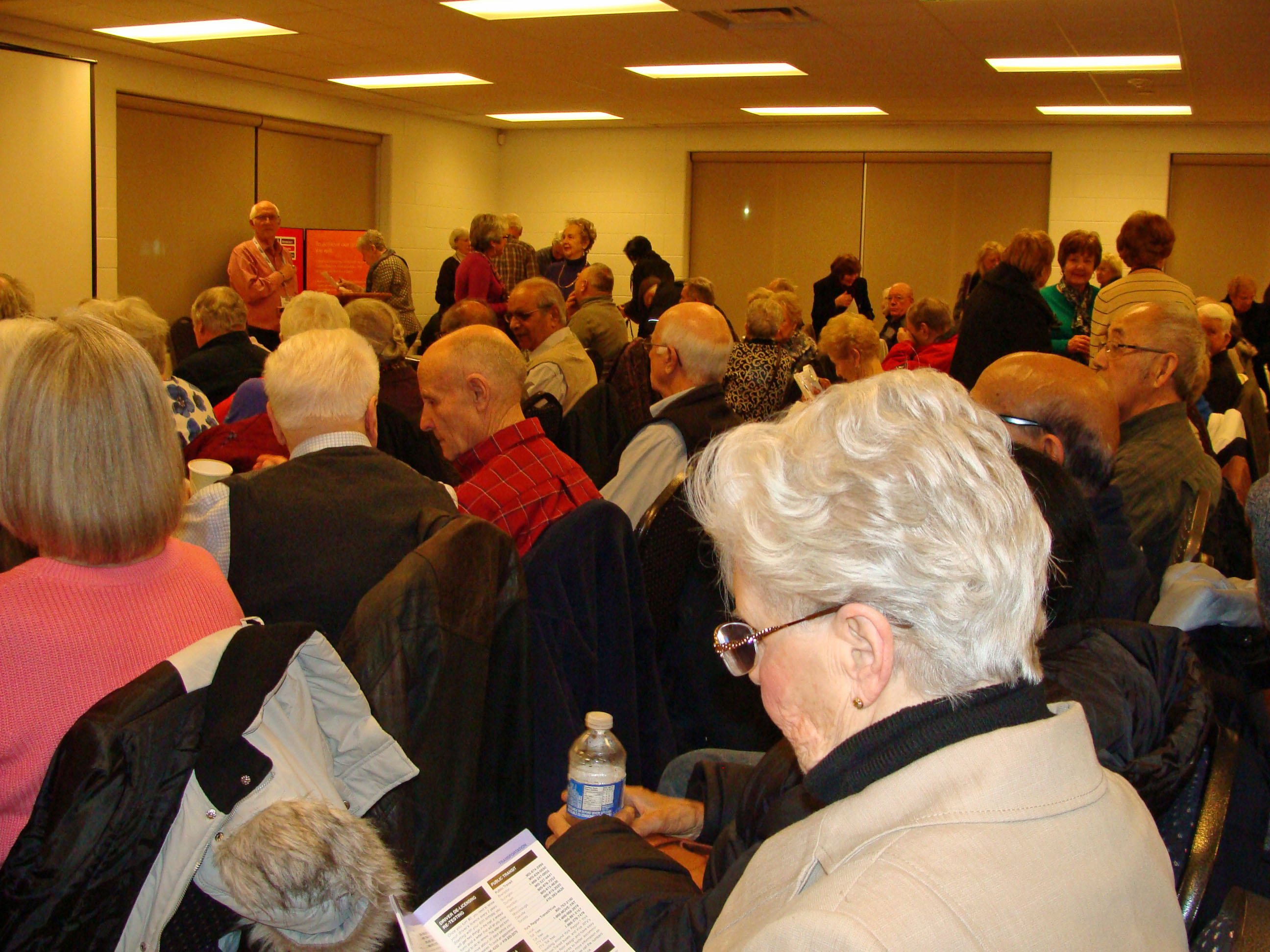 We were pleased to welcome Lisa Thompson from the Road Safety Marketing Office of the Ontario Ministry of Transportation. Lisa gave two excellent presentations and for those of you who missed it or would like to review her material please click either of the following links Winter Driving and Senior Driving
Sponsors are an integral part of our meetings and we thank them for their support. Many attendees took the opportunity to chat with them at their tables as can be seen below with visitors chatting to the representatives from Burlington Orthotics.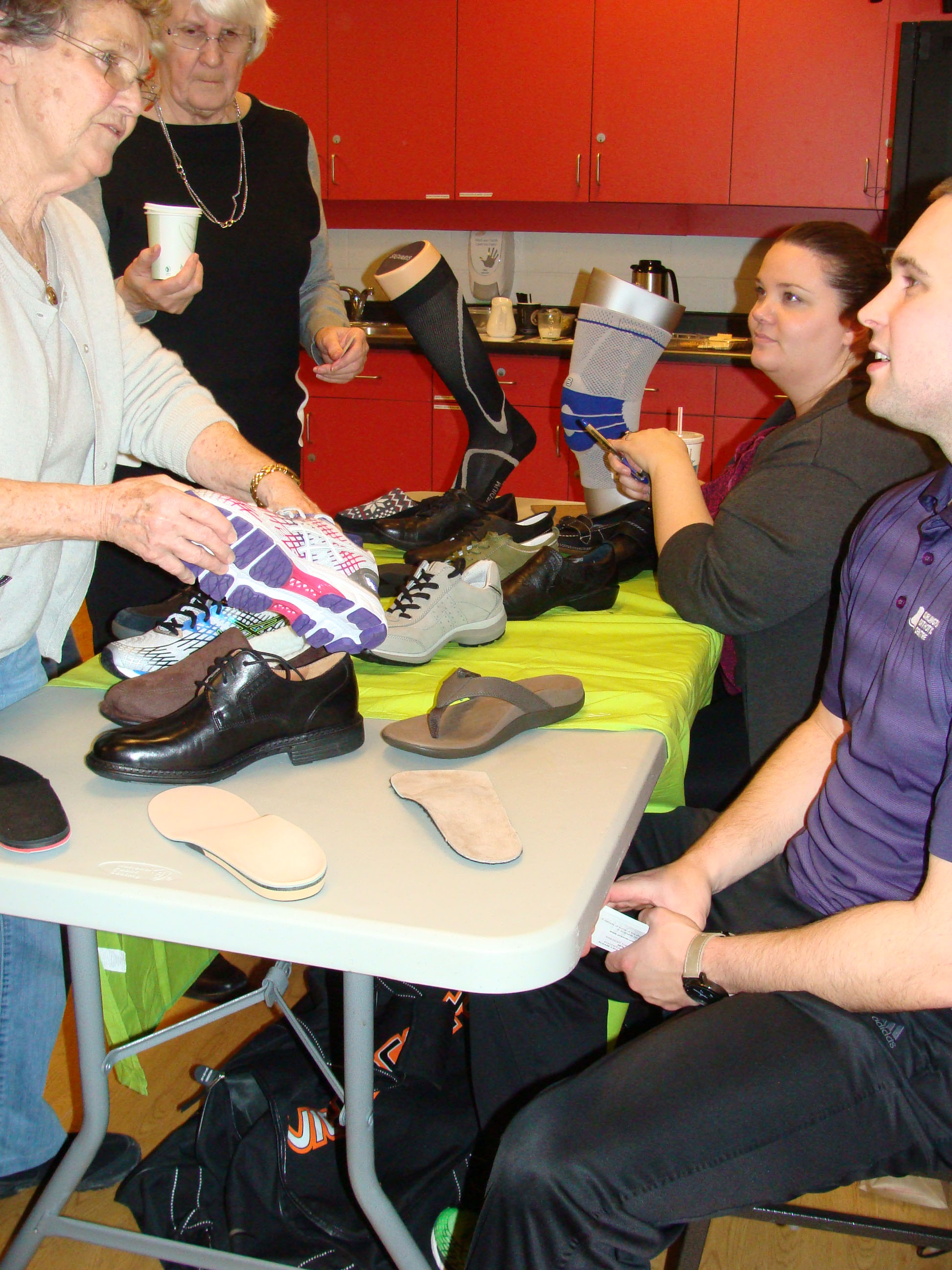 Our 50/50 draw proved to be very popular and we thank chapter stalwarts Eleanor and Hugh Cass who do an excellent job of  selling tickets.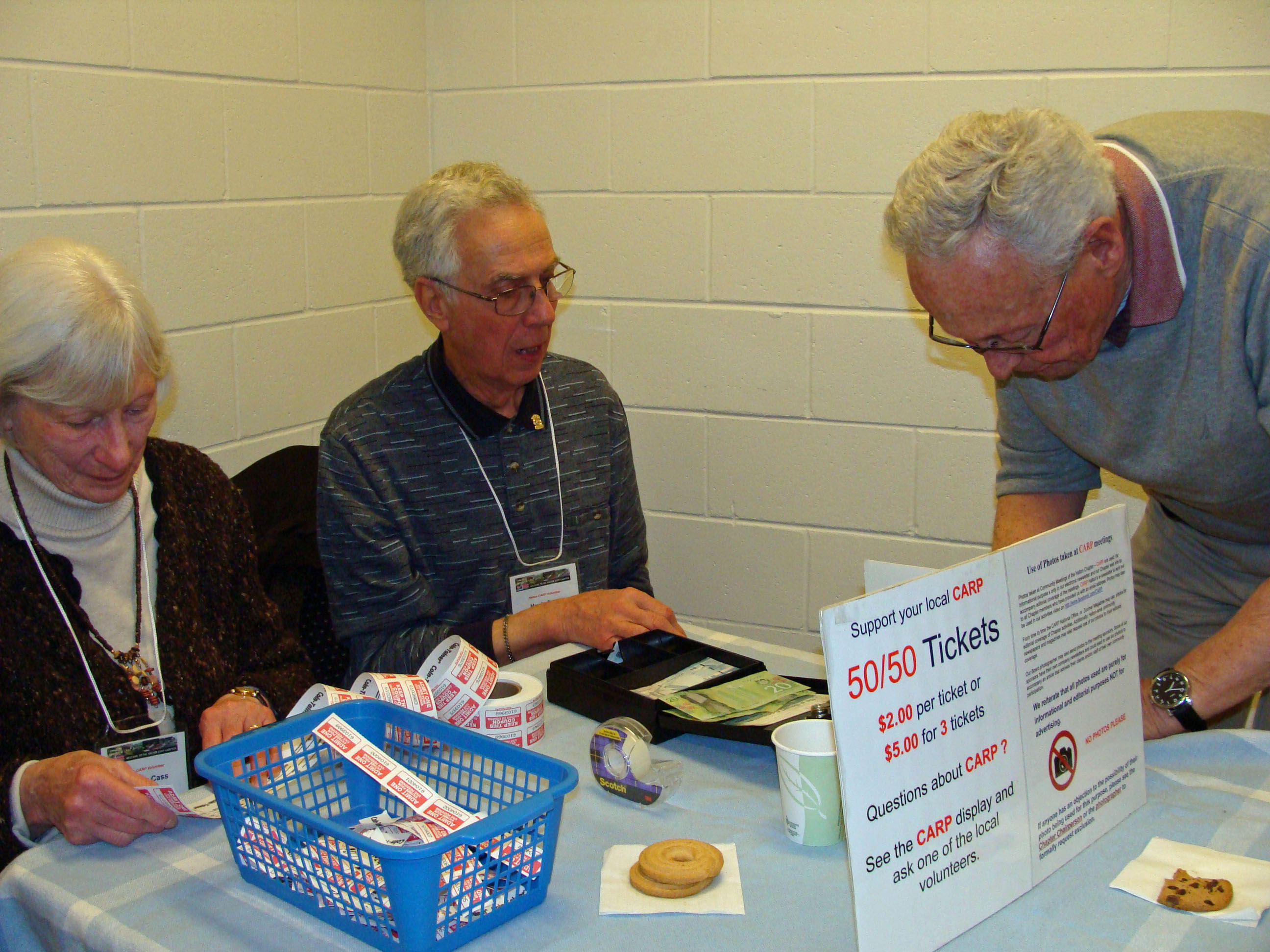 In addition to our 50/50 draw the local Drury Lane Theatre company represented by Dave Stemptin provided an additional draw prize of two tickets to their very popular "Music Hall" performance. Dave is seen below with winner Sylvia Marshall and on the right is Betty Dolbear who won $170 in the 50/50.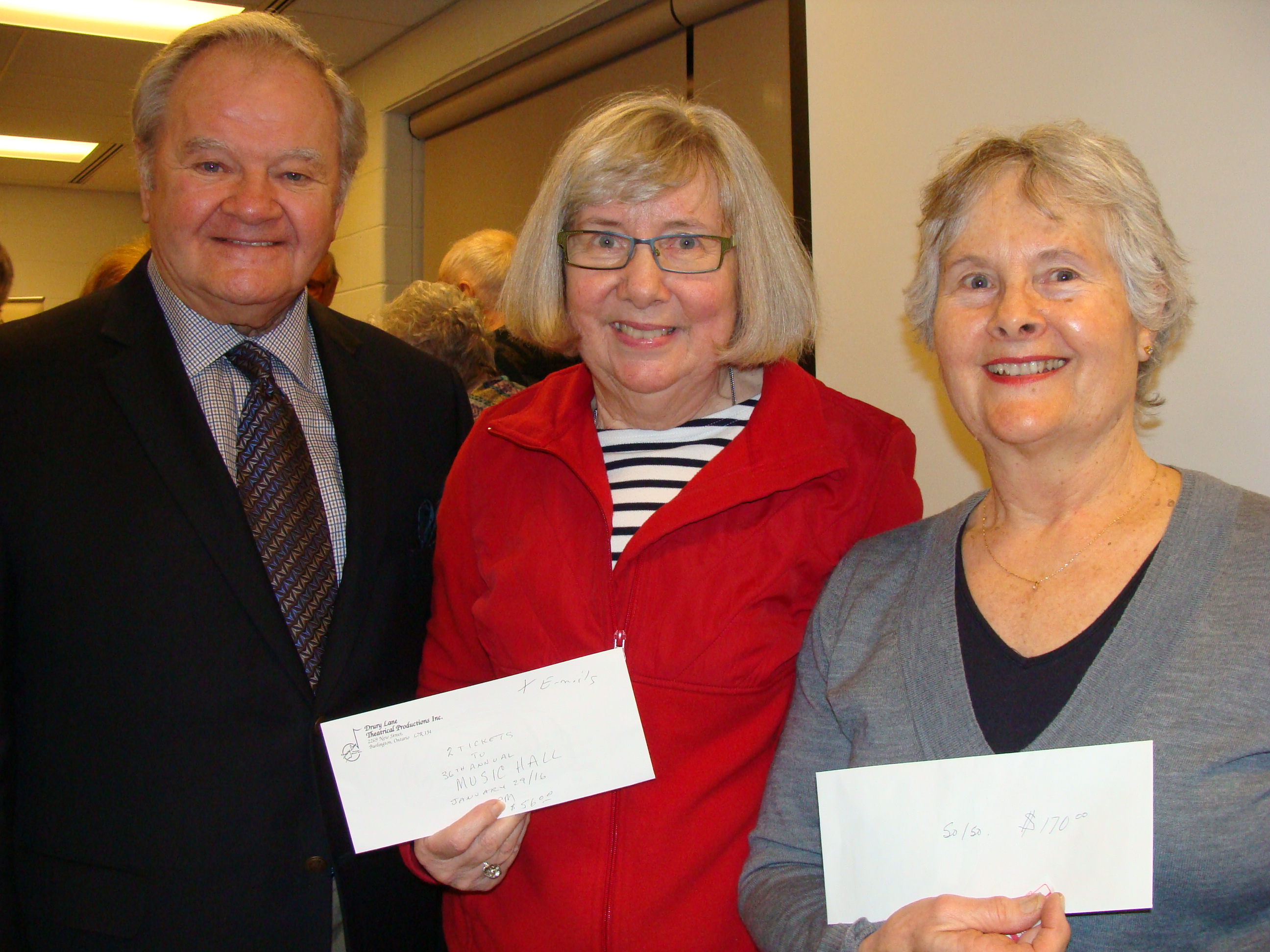 As noted above not only do we feature exactly the same presentations at Milton but the meetings also follow the same format concluding with a 50/50 draw. Ruth Ryan was the winner of $48.50 and is seen below with Lisa Thompson.