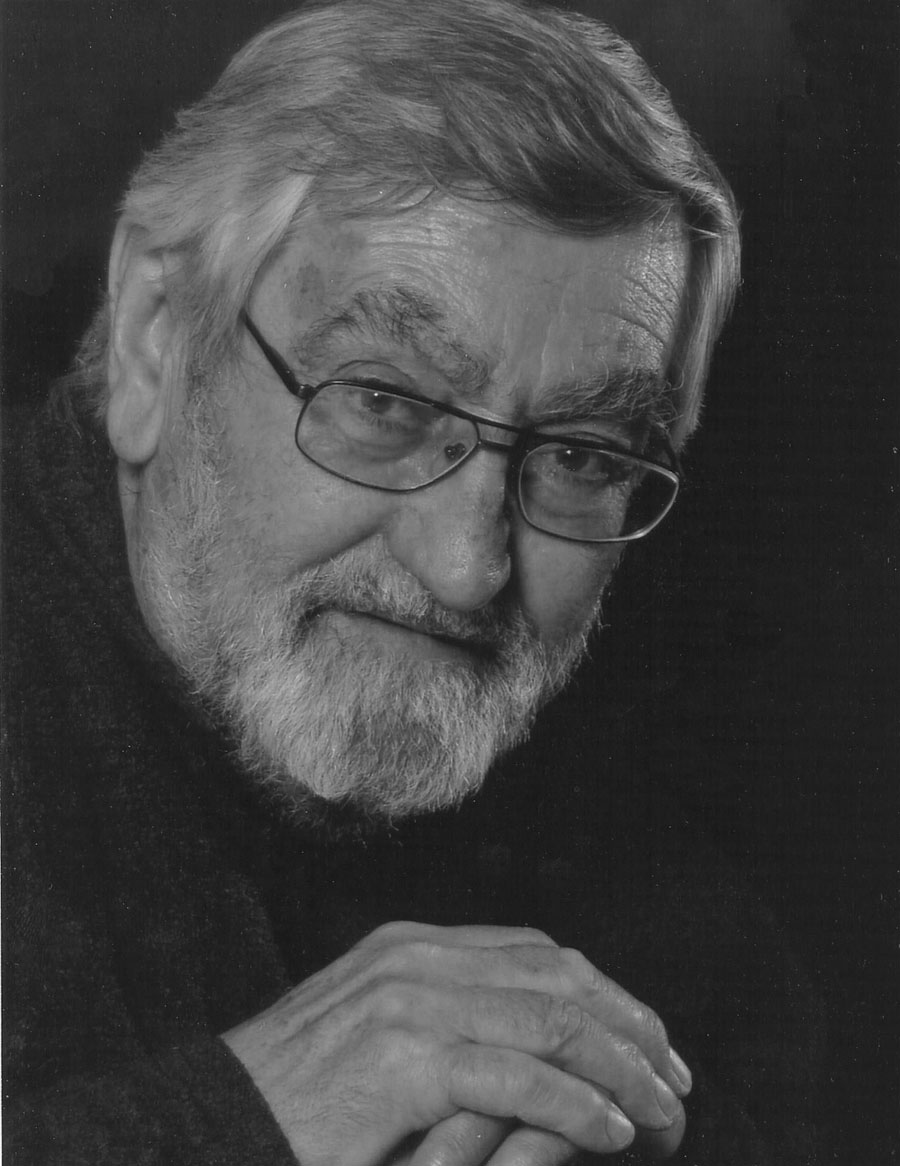 Frank Thom
1941 – 2016
Devoted Volunteer had an Eye for the Highlands
For months before Frank Thom passed away, his friend Bob Stinson would visit the Haliburton resident every day and ask him about his life.
But Thom offered very little information about himself, even as a cancer patient in palliative care.
"Frank was a very private person," said Stinson. "He would just shut down when I fished for details. He said, 'No one wants to know about me.' Then he'd just close his eyes and go to sleep. He was a very modest guy."
Thom was born in Scarborough to Scottish parents in 1941. He left school in Grade 10 and worked in a credit inspection office and at Regent Park, then a new development, as a cashier. Thom was a night auditor at a hotel and golf club in Bermuda for a few months in the '60's.
Though he honed his golf skills, he became physically exhausted because of inverted days and nights and returned to Toronto to work for a small publishing company. From there he worked in real estate and doing elevator repairs before becoming a corrections officer from 1973-1985 at an institute in Brampton. That work led to Thom becoming more involved as an advocate for better health and safety standards for correctional officers and inmates. He began mentoring a young man who didn't have many options left in life.
In the mid-80's, Thom owned a general store in Kinmount and then operated a gas station, all while taking care of his charge. Despite
his guidance, the man died in August 2001. Freshly grieving from that experience, Thom became a dedicated foster parent to Schuyler Mills in Haliburton, and further proved himself to be a patient and supportive dad.
"I would call him a rough diamond," said Fay Martin, who recruited Thom to be a foster
parent in 2001 after extensive interviews. "He was much more than what you saw. Even when you spent a lot of time in his company, he still continued to surprise you with his depth and humanity."
Thom died of prostate and bone cancer on Feb. 7 – just eight days shy of his 75th birthday. He didn't talk much about himself or his life, but he was well-known throughout the county for his volunteer work and compassion for others.
Comfortable behind a camera, Thom volunteered at charity events like the Scotty Morrison
Charity Hockey Tournament. His love and talent for photography developed into a calendar project in 2012.
"Photography has always been a life long interest," said Thom in his bio on the Ethel Curry Gallery website. "However, after moving up to the Haliburton Highlands, I decided to take my interest in photography to a higher level. With so much beautiful scenery in the Highlands, it was not a hard decision."
He was known to sit in the foyer of Haliburton Foodland selling his calendars, which featured scenic photos of the Highlands. He used half of the proveeds from sales to pay for the printing of the calendars, and half he dontated back into local charities, including the volunteer Dental Outreach for Haliburton County and Places for People.
People who knew Thom as a volunteer all describe him as a man who jumped at the opportuinity to help.
"Frank was an unsung hero," said Roxanne Case, Canoe FM station manager. "He was always quietly helping either someone or some organization. He was a very kind, caring, gentle man who carted about Haliburton County."
Thom volunteered with Canoe FM for four years, helping to organize radio bingo, selling tickets for fundraisers and proofreading copy.
As a founding member of the Haliburton chapter of CARP, he served as secretary and interim vice-chair. "He was very quiet to start with," said Stinson, Chapter 54 chair. "At the first meeting, he sat there and said nothing at all. At the next meeting, he came and put up his hand for everything. He just had to go home and digest it all, but he jumped right in with both feet."
At Community Care, Thom contributed as a writer and photographer for newsletters and volunteered as a driver beginning in 2005. "We couldn't even begin to estimate how many clients Frank has driven to medical appointments over the years, but his understated demeanour and calm nature always had people asking for him as their driver," volunteer resources coordinator, Brigitte Gebauer said in a 2012 speech when Thom received the Community Care Volunteer of the Year award. At that point he had racked up more than 2,600 volunteer hours.
He received the Ontario Volunteer Service Award in 2013.
"It's not what you take from life that is important, it's what you give to life that matters, and there is nothing more important or valuable than your time," he wrote on the Community Care website. "Using that time to benefit others is rewarding, beneficial to others, and the end result is a win-win proposition for all concerned, creating a kinder, healthier society that benefits everyone."
Frank passed away February 8th, 2016.  May he forever rest in peace.
Photo courtesy of Fred Phipps
Written by Sue Tiffin, Staff Writer, Haliburton Highlander
Reprinted with permission from issue #224, Feb 18, 2016
"He was much more than what you saw."
– Fay Martin